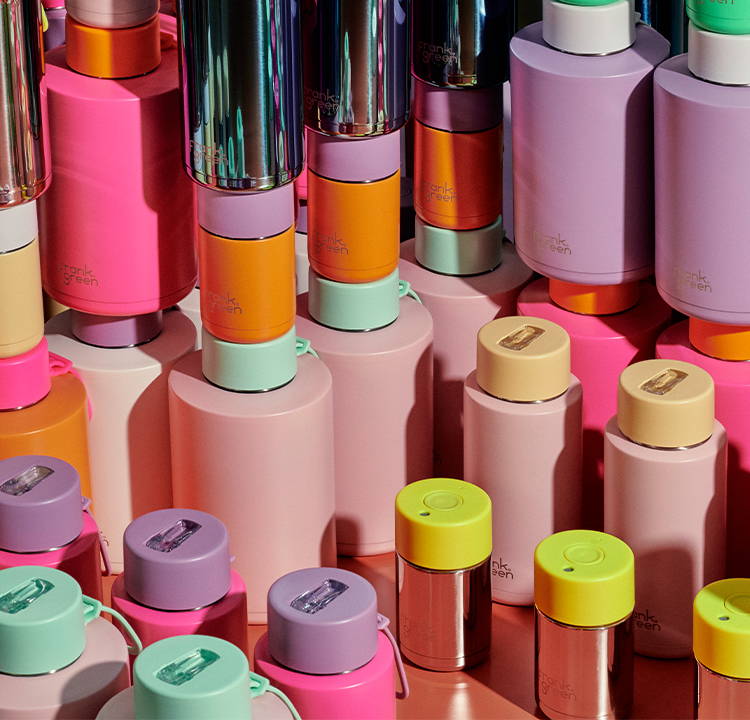 Q&A with Violet Grace Atkinson
Violet Grace Atkinson (@violetgrace_) is a stylist, student and creative director – and doesn't believe you should be confined to pursuing one thing. From creating content and campaigns for luxury brands and attending runway shows in fashion capitals of the world, to completing a phd on the topic of fashion and intellectual property law, Violet is the ultimate multihyphenate creative.
After a recent jaunt to paris fashion week where her frank green products became a daily accessory, we caught up with violet to hear firsthand about her approach to style and sustainability.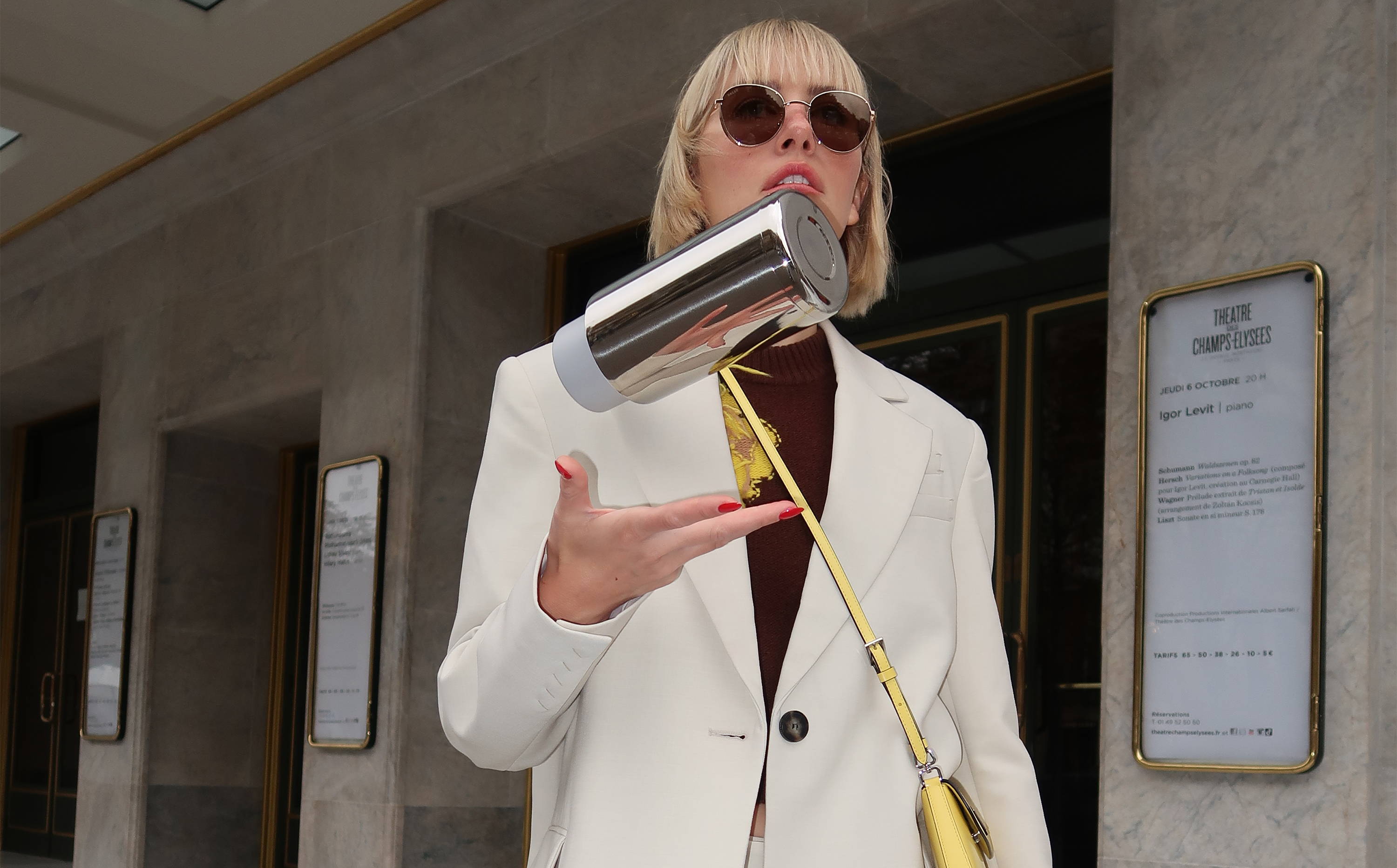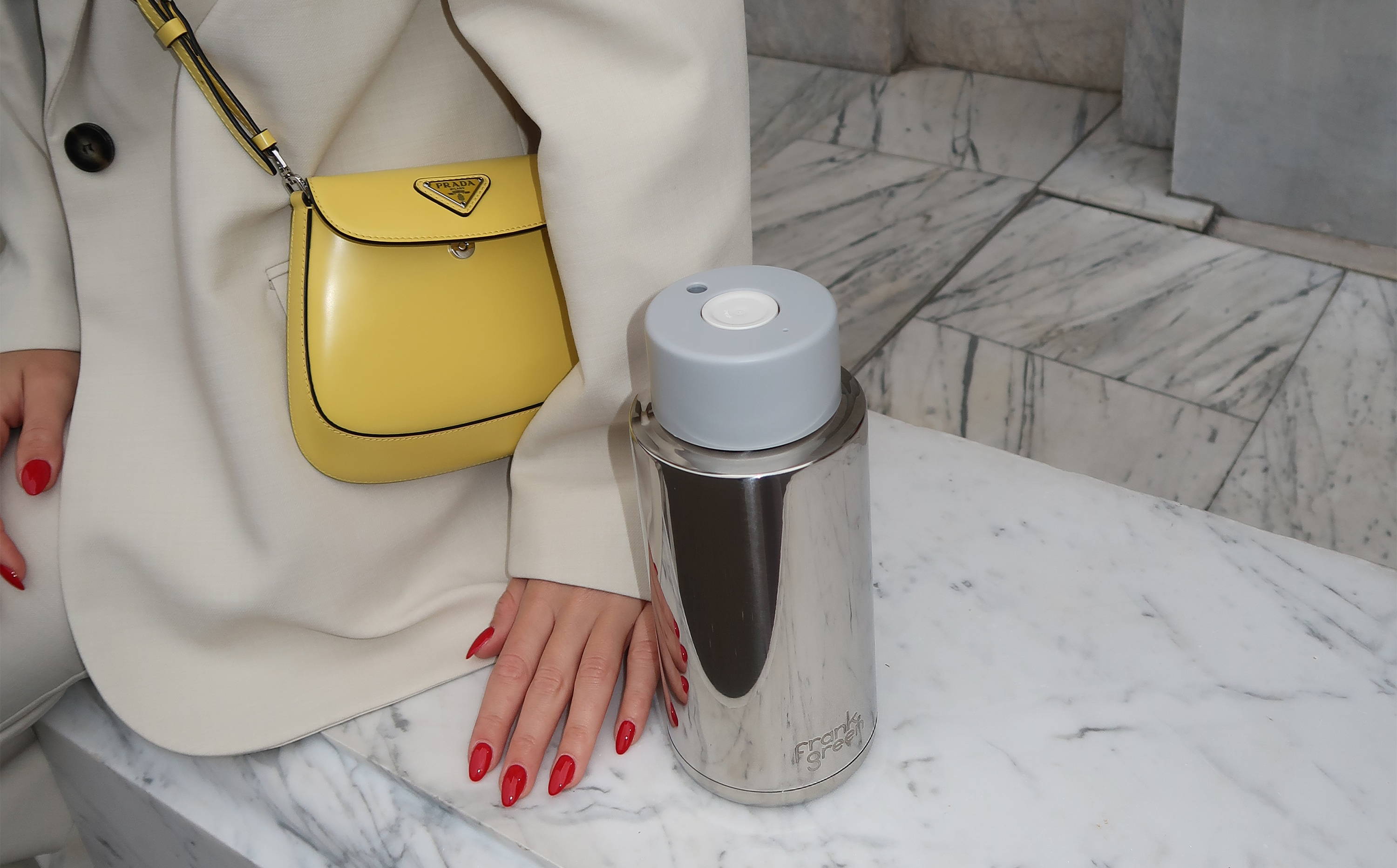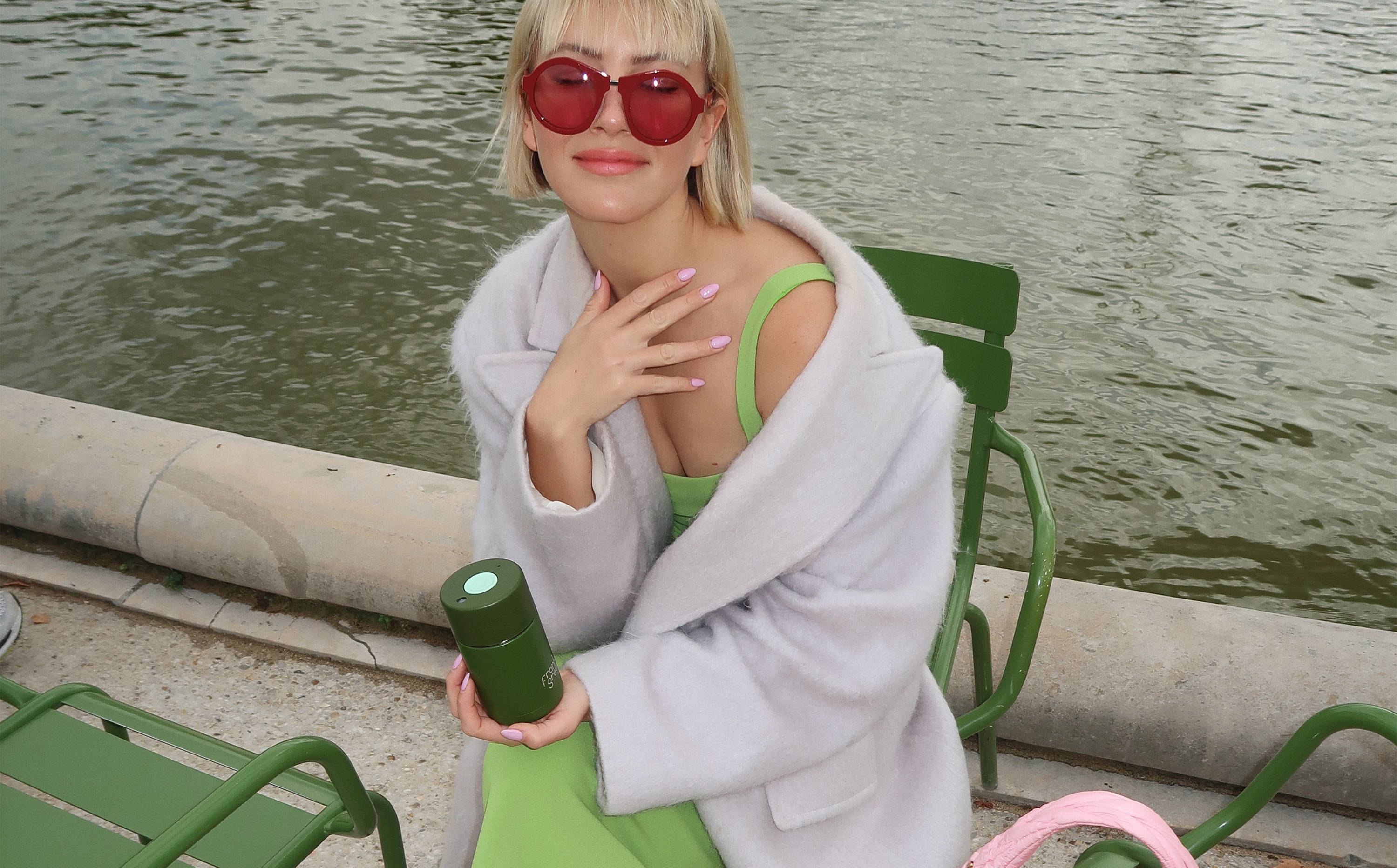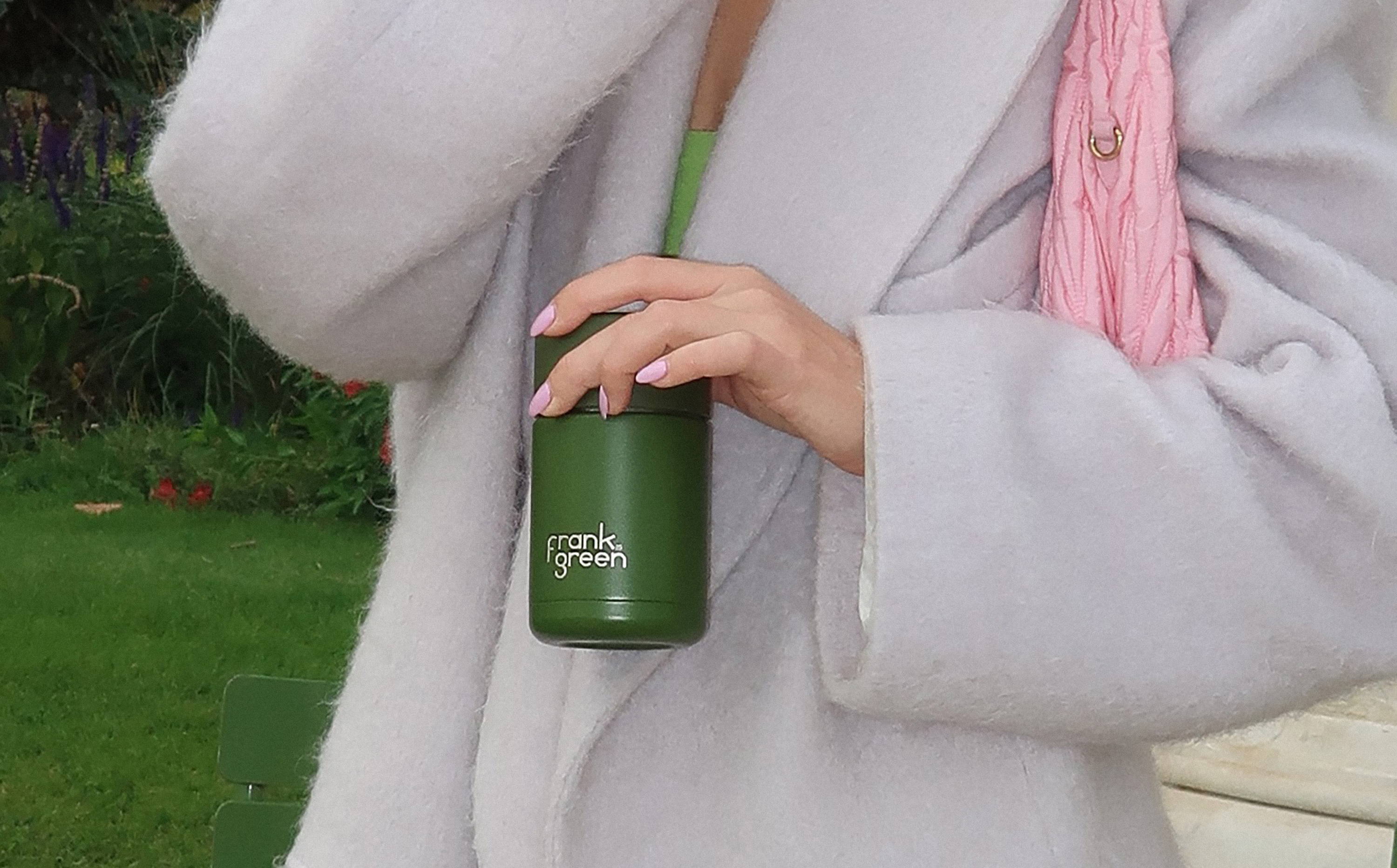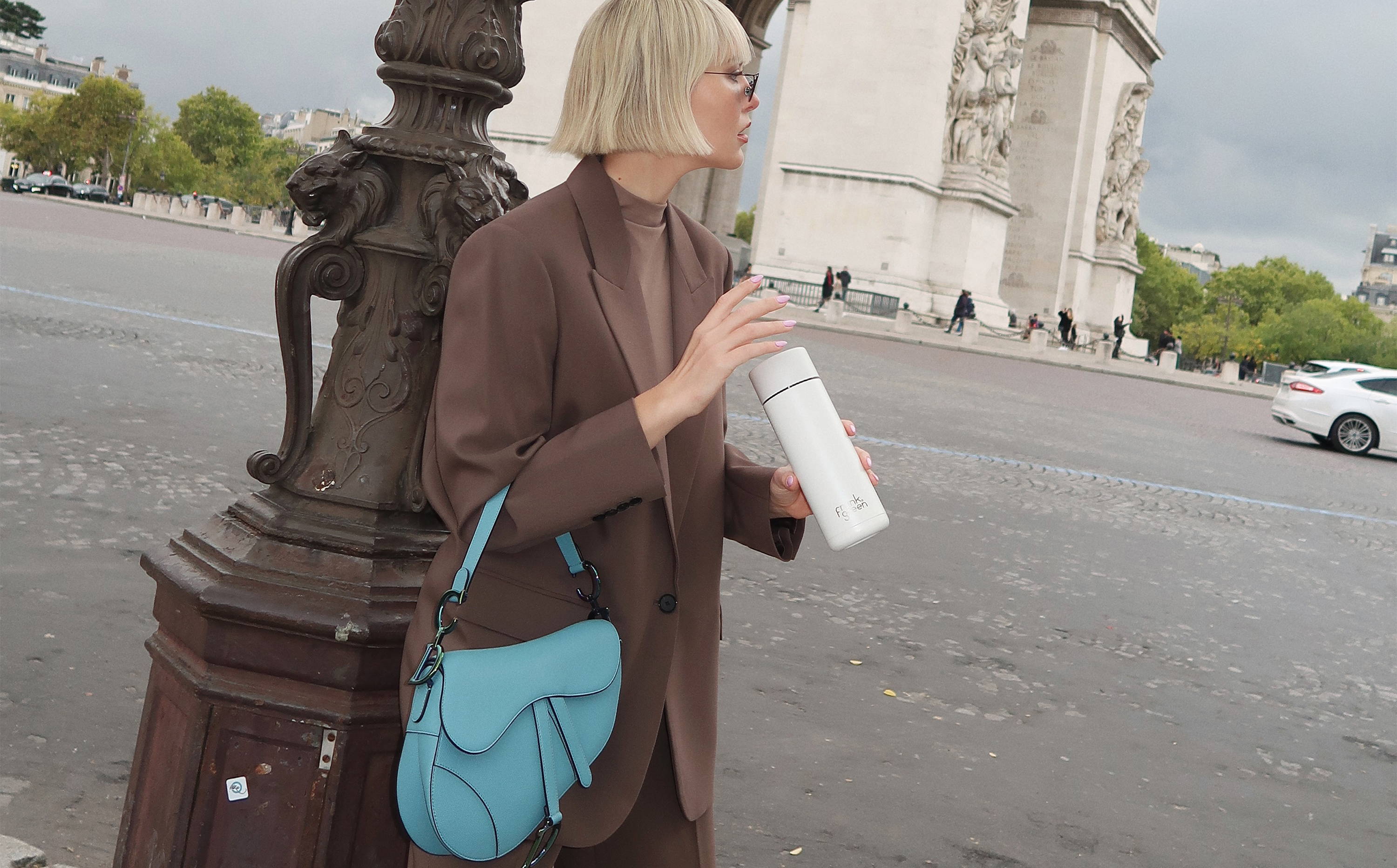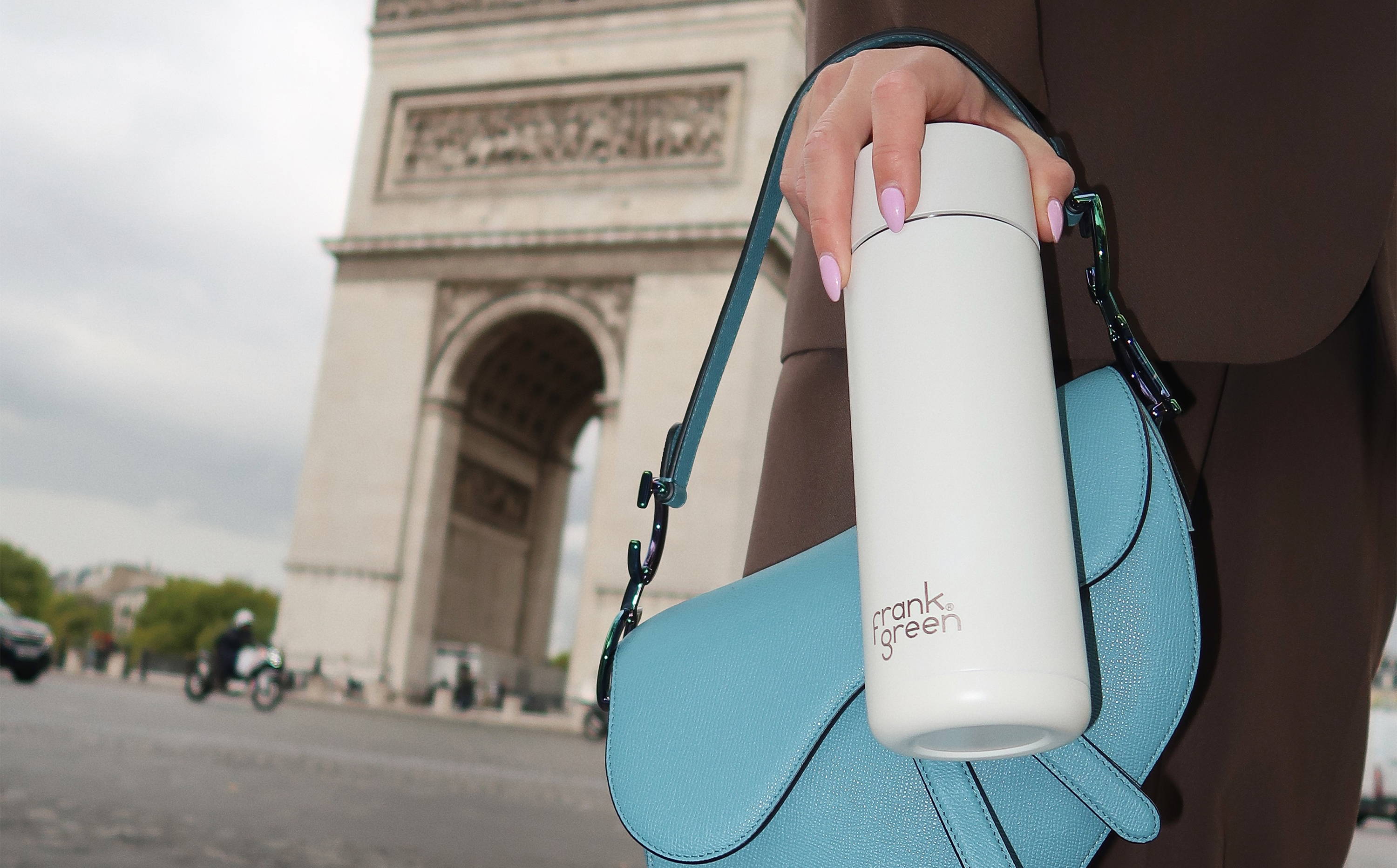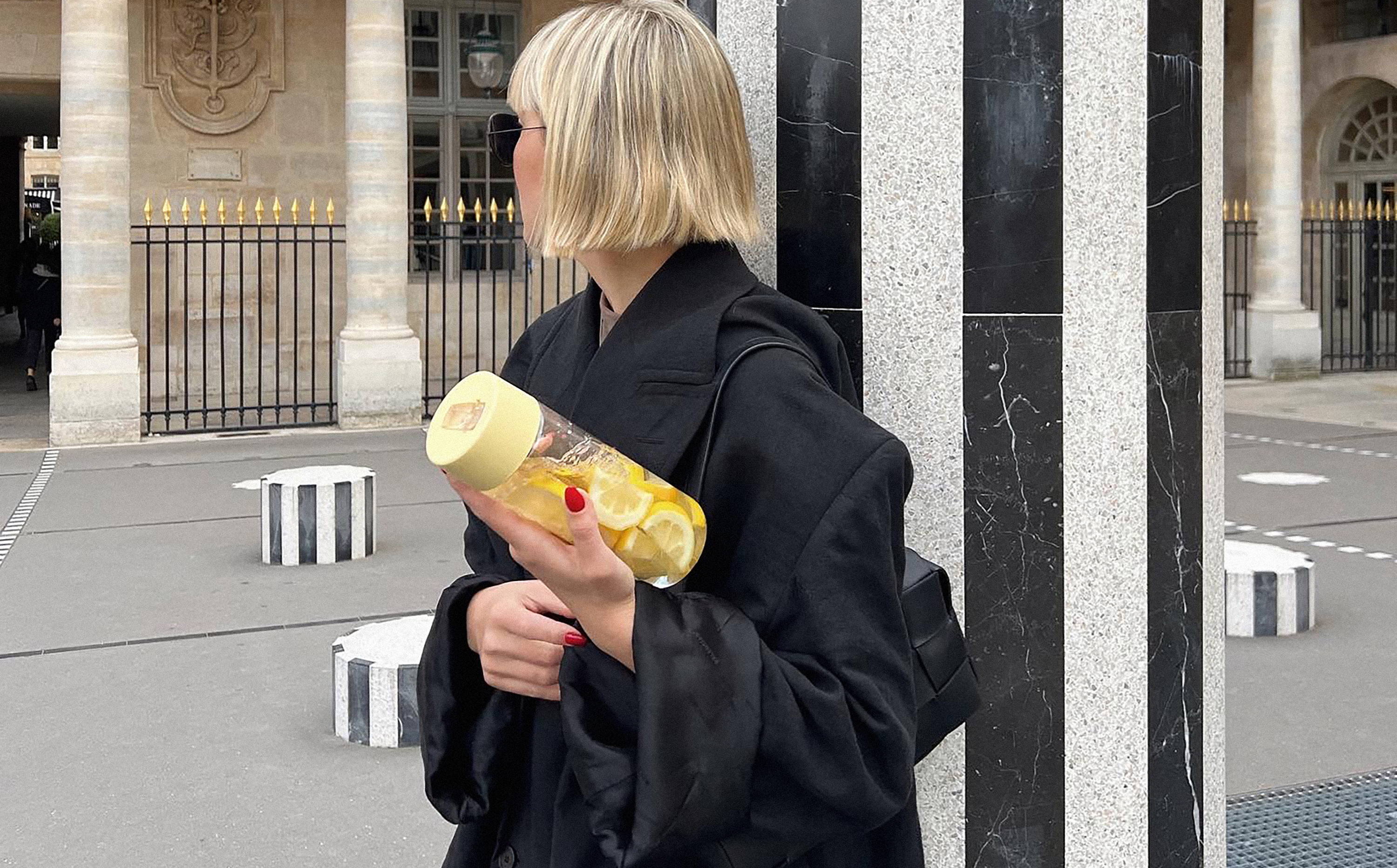 Your instagram bio states 'a violet aesthetic.' Can you explain what that means and how you would describe your aesthetic?
Honestly, I was staring at my IG bio one day and it randomly popped into my head. Individuality is one of the most important traits in this industry, I crave it. So it flows into the notion that everything I produce comes from my personality and emotions.
I don't really work with mood boards or reference photos (unless it's a requirement on a job). I cannot quite pinpoint my aesthetic into a perfect sentence, but words like 'romanticism', 'glossy' and 'editorial' come to mind. I think that I want people to feel like they're there with me, at that moment. Growing up I idolised the photographer Annie Leibovitz and her insane ability to tell a whimsical story.
What are your favourite frank green products to use?
You style colours so well and seamlessly into your outfits. What are some tricks to bringing colour into your wardrobe?
I love colour! It is one of the most beautiful ways to express your feelings and emotions each day. I throw things together and if I like the way they look, I wear them. I ignore the 'trends' of colours – but quite often you can unwittingly be buying into a colour trend because all the silhouettes coming out each season are in the colours of the moment.
If you are walking with trepidation into the world of colour, the biggest tip I have is to do monochromatic dressing! If you want to incorporate it into your aesthetic slowly, start with your accessories… you didn't think I'd get through a frank green Q&A without talking about how they're one of the most perfect accessories, did you?! If you want to do a little research on colour, I highly recommend you look to Miuccia Prada (Prada) and Pierpaolo Piccolo (Valentino) as the holy grail at mixing colours.
Can you share your top three style tips for dressing up for a holiday gathering?
Look, your girl lives for a dress code. When I think of an Aussie festive celebration, I think of bright and colour. I cannot go past an impeccable, colourful dress for the holiday season. Keep the shoe minimal. If you want to level up, try to pull through the colours in the dress with your accessories. If you're strapped for time and you want to do the bare minimum, pair a red lip with a simple white linen look. It's festive, feminine, and chic.
Dress stylish, but importantly, dress comfortably. It will probably be balmy, and if you're anything like me, you'll be partaking a little too much in the famous sweet potato salad (or whatever your family's version of this is). Also, the insane amount of chocolate that seems to magically appear at Christmas!
What does sustainability mean to you?
I work in fashion – and I love my job, but I need to be conscious of what my industry contributes to landfill. I try to avoid working with fast fashion (unless it is something I think I'll wear and keep for a long time, or it's an ethical and sustainable collection). I try to avoid plastic where I can in all parts of my life. Growing up, I remember it was second nature to put the fruit you were purchasing in those little plastic bags. Now, I'll walk out of the supermarket juggling an armful of bananas, oat milk, and limes (weird combo, I know) to avoid them. Unless I was intelligent enough to remember my frank green reusable carry bag.
I think it's important to me to just re-gear my mindset. I forget things all the time and can always be better though... but practice makes perfect, babies!
You recently returned from an overseas trip. Any tips for how you combine style and sustainability while travelling?
I blend style and sustainability by adding chic-looking accessories to my travel looks. For example, taking frank green's clear 25oz / 740ml Original Reusable Bottle for hydration, and adding a point of difference or pop of colour with lemon or lime. Taking a reusable bottle on long haul flights is another way I incorporate sustainability when travelling - instead of going through disposable plastic cups of water on a flight, the flight attendants can just top your water bottle up for you.
Finally, what frank green product is on your wishlist this year?
I don't own the 68oz / 2,000ml Ceramic Reusable Bottle yet and would really love to get my hands on one, especially for those huge days where you leave the house on location shoots or back-to-back meetings. Then I *know* I'm getting my two litres of hydration.
I'd also like a Blushed 16oz / 475ml Ceramic Reusable Bottle with a push button lid! I love drinking herbal tea all day and think it would become my little companion.