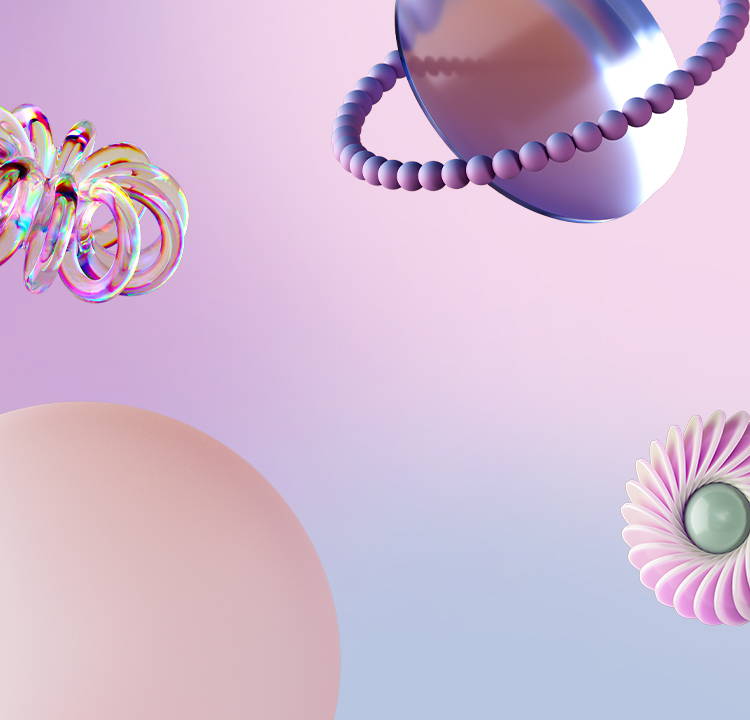 Our Favourite Colour Combinations of 2023
Picking your favourite frank green colour combo isn't easy, so we asked some experts - our team members at frank green! We noticed a common trend among everyone's choices - it's bold and bright for 2023. Keep reading for inspiration on mixing-and-matching your bottle and cup or pet's collar.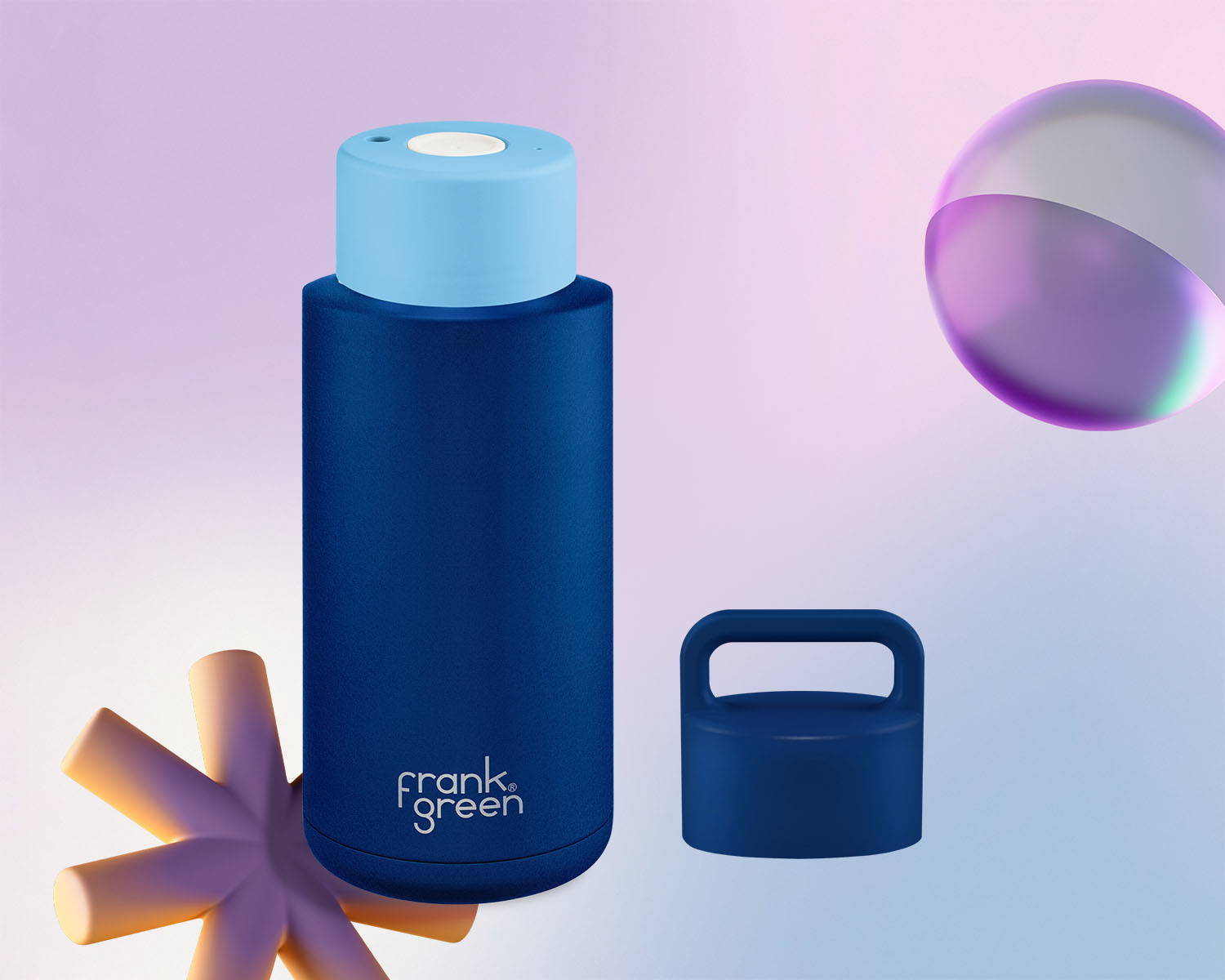 "As we come into summer I'm running with my Deep Ocean Ceramic Reusable Bottle (Grip Finish) with Grip Lid. The colour reminds me of outdoor adventures and connects with my love for the ocean. I also enjoy mix-and-matching the Deep Ocean base with my existing Sky Blue Button Lid and Cloud Button. The dark base matched with a light lid is a classic combination and makes me think of summer skies and swimming at the beach."
– Ben, Founder & CEO.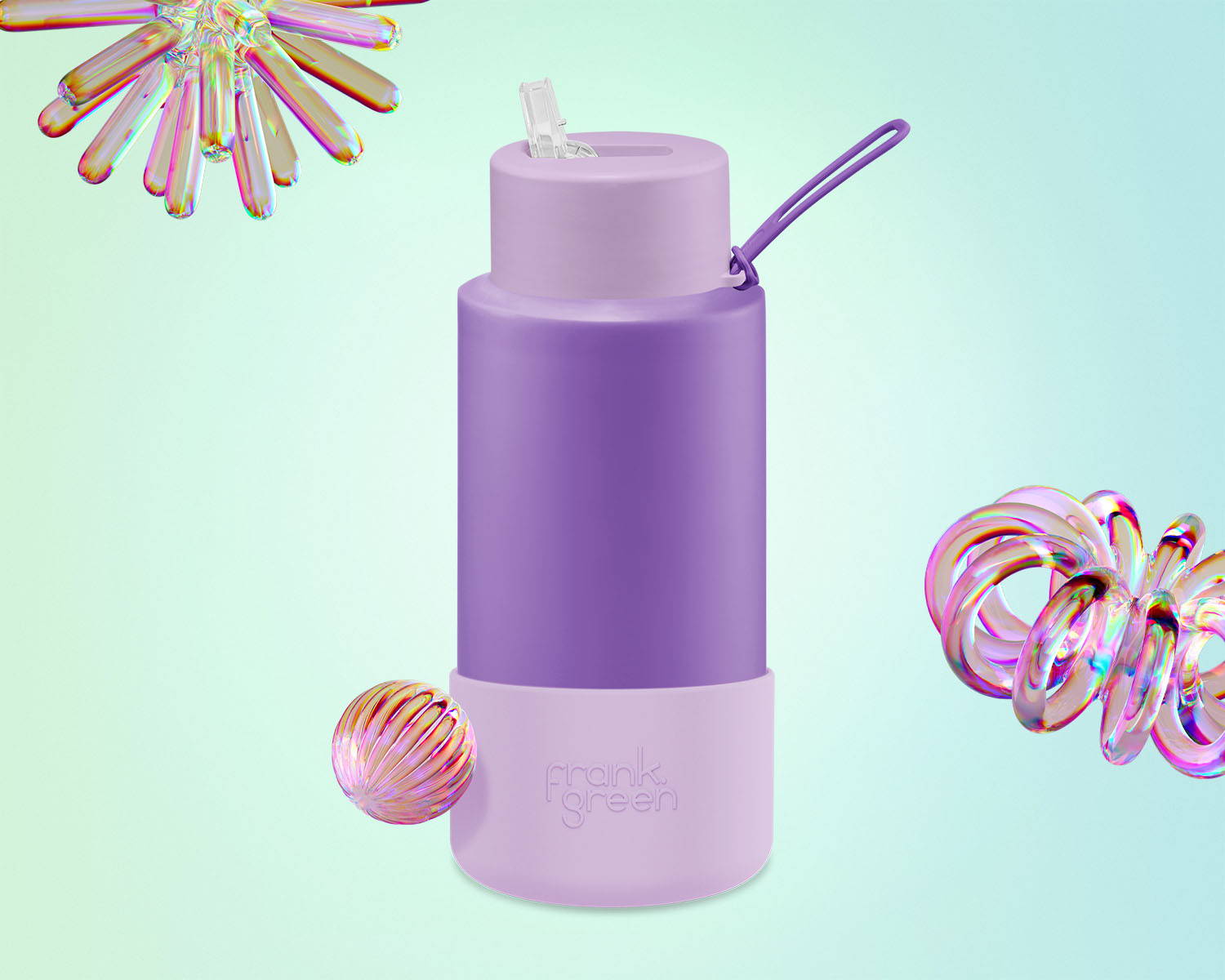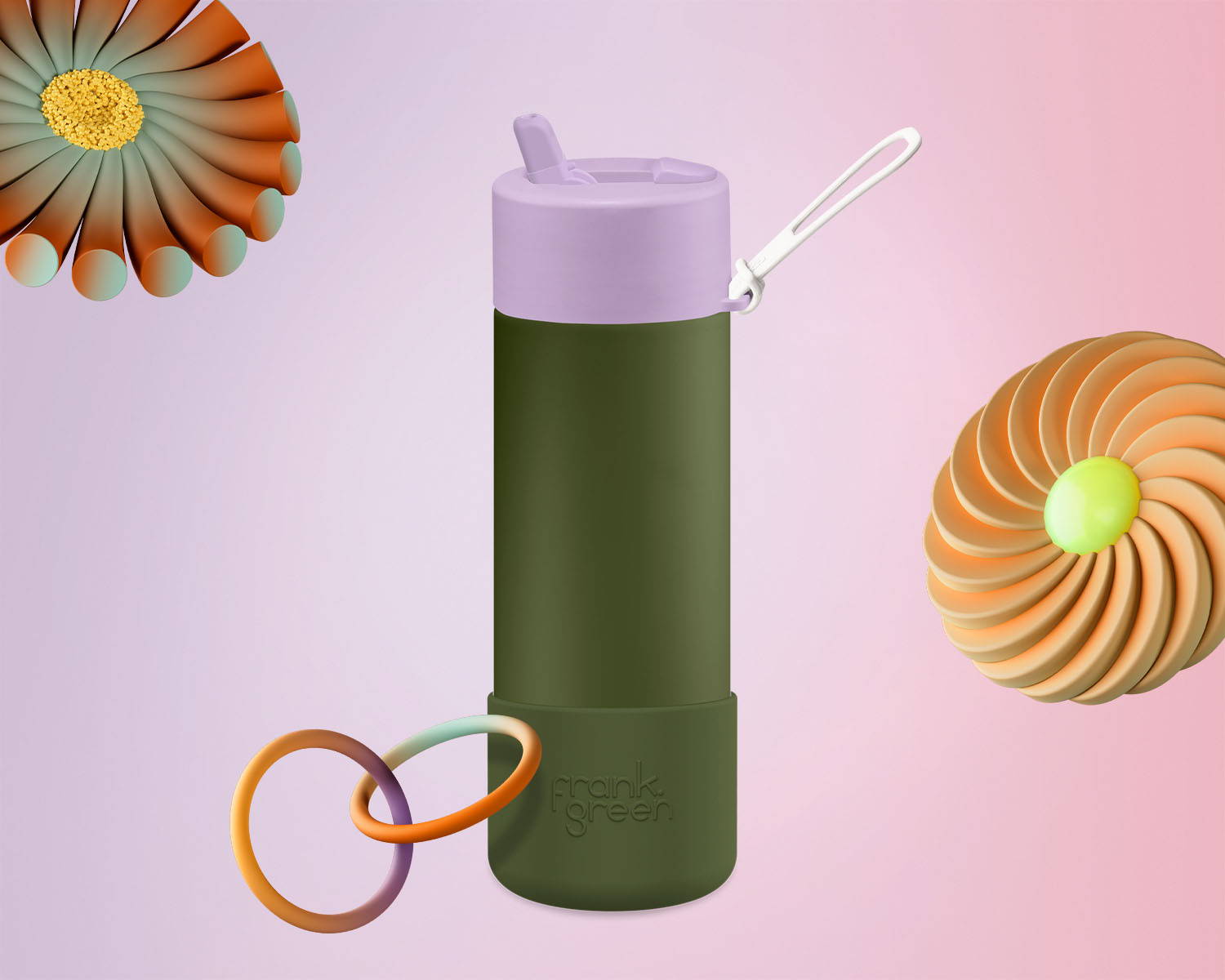 "Team Khaki base and Lilac Haze lid forever! The earth-tone Khaki paired with the upbeat Lilac Haze brings a calming, grounding and playful energy, which reminds me to get outside and spend time in nature! Sometimes I like to fully customise by styling my 20oz/595ml Khaki bottle base with a Lilac Haze Flip Straw Lid, Khaki Bottle Bumper - Small and Cloud Strap (which I bought separately on the parts page!)."
– Nic from the eComm team.
"Why be limited to a few colours when you can have them all?! My favorite combination has to be one of all possible colours – 12oz/355ml cup in Rainbow Chrome paired with a Cloud Button Lid. I wear a fragrance by D.S & Durga called 'Steamed Rainbow' which is inspired by the 7 colours of the rainbow. So it's been a year of immersing myself in rainbows at every opportunity."
– Amy from the Creative team.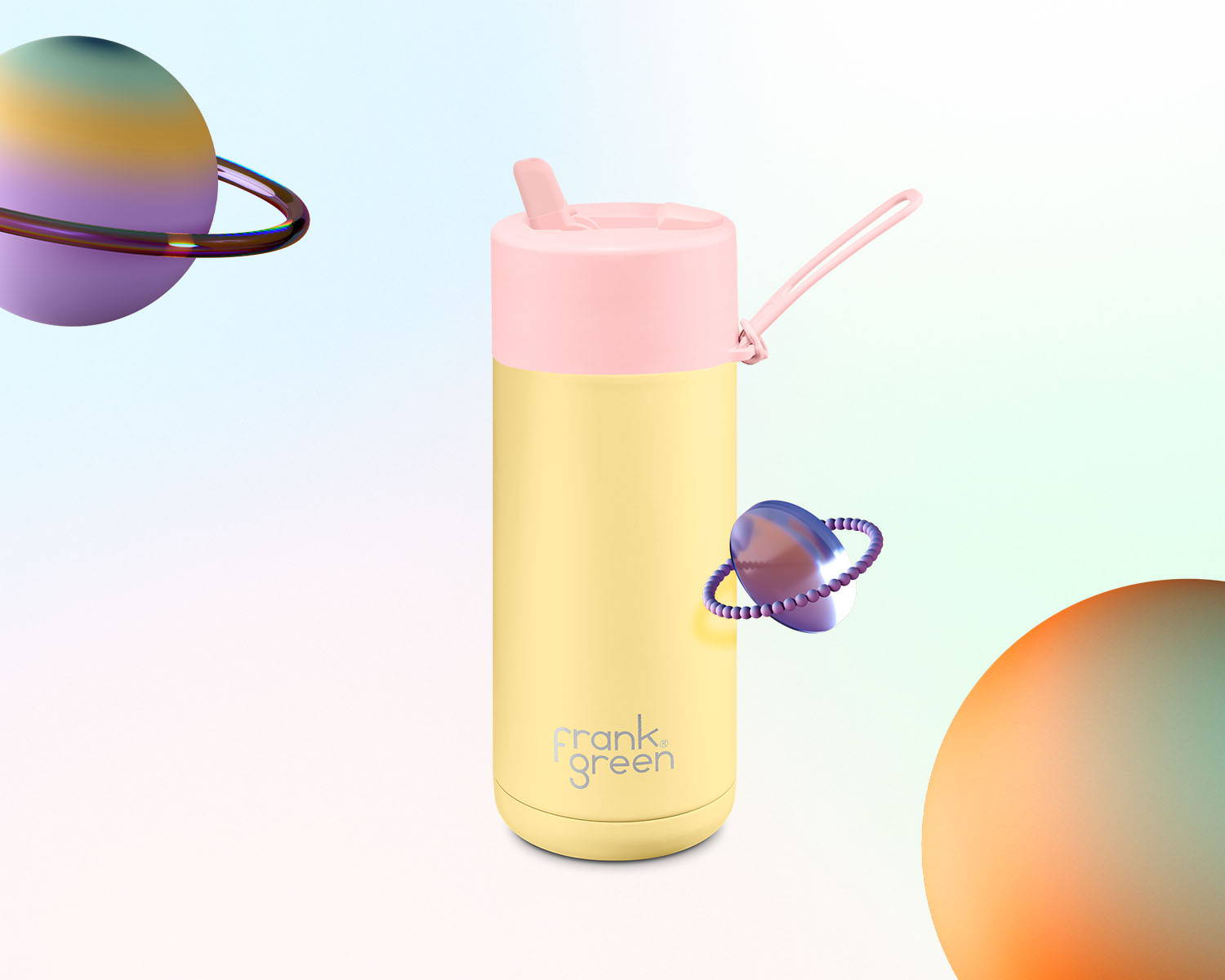 "I'm eyeing off a new colour combo to end my year feeling calm and centered. In my shopping cart is the 16oz/475ml bottle in Buttermilk matched with a Blushed Flip Straw Lid + Strap. The size of this reusable cup is perfect for being on the go for a quick sip of water, or if I need a larger sized coffee or tea. The soft and cool colours exude good vibes and tranquility."
– Antoinette from the Comms & Sustainability team.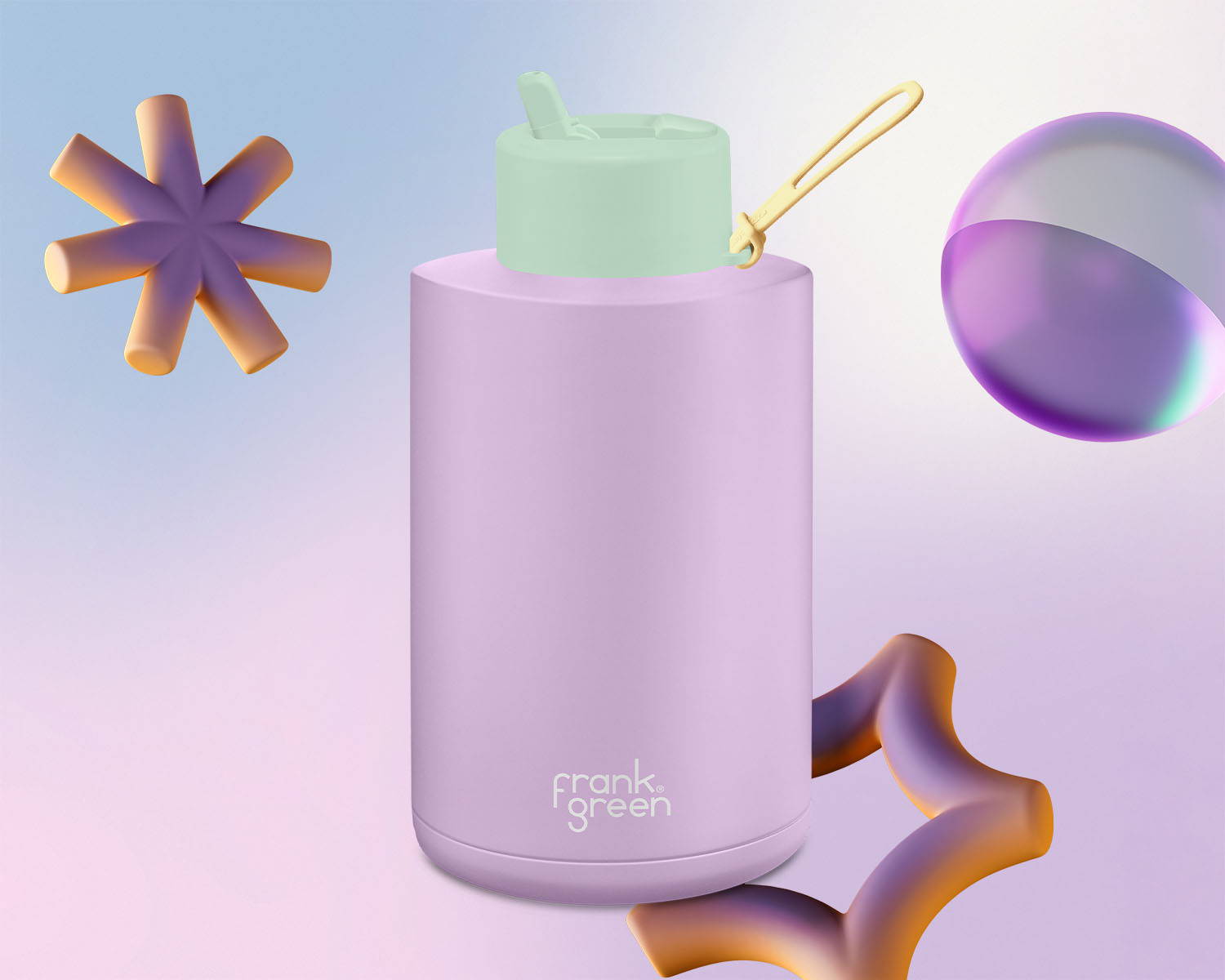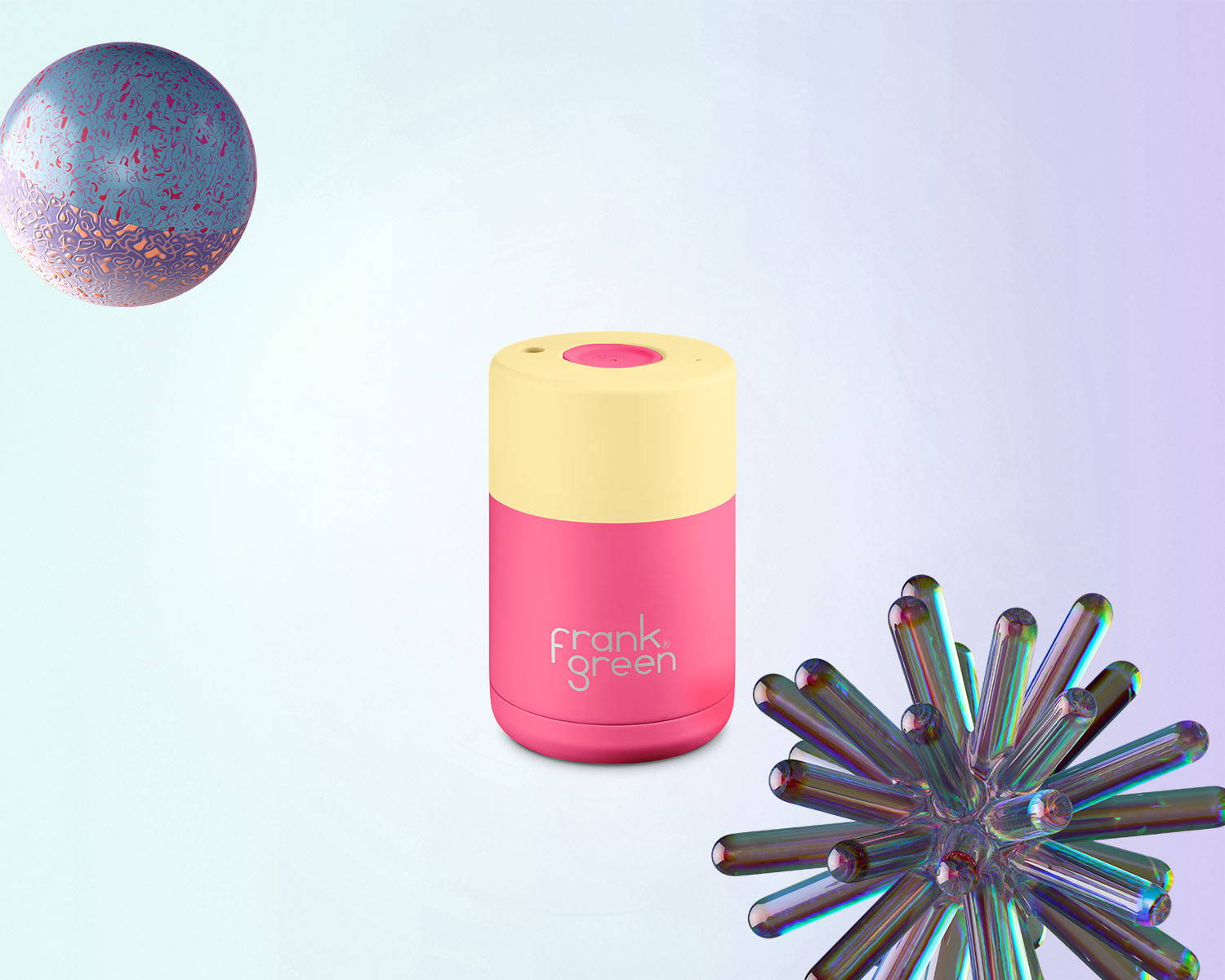 "I've been loving an 8oz/230ml Neon Pink cup base with a Buttermilk Button Lid and Blushed Button. There is something about the juxtaposition of the neon with the pastel, soft with bright, that makes it fun but not over the top. It makes me think of summertime, flowers, ice cream, and drinks in the park. Can't wait to take this combo out into the sunshine again!"
– Annie from the Customer Experience team
Pooch and Human Iconic Duo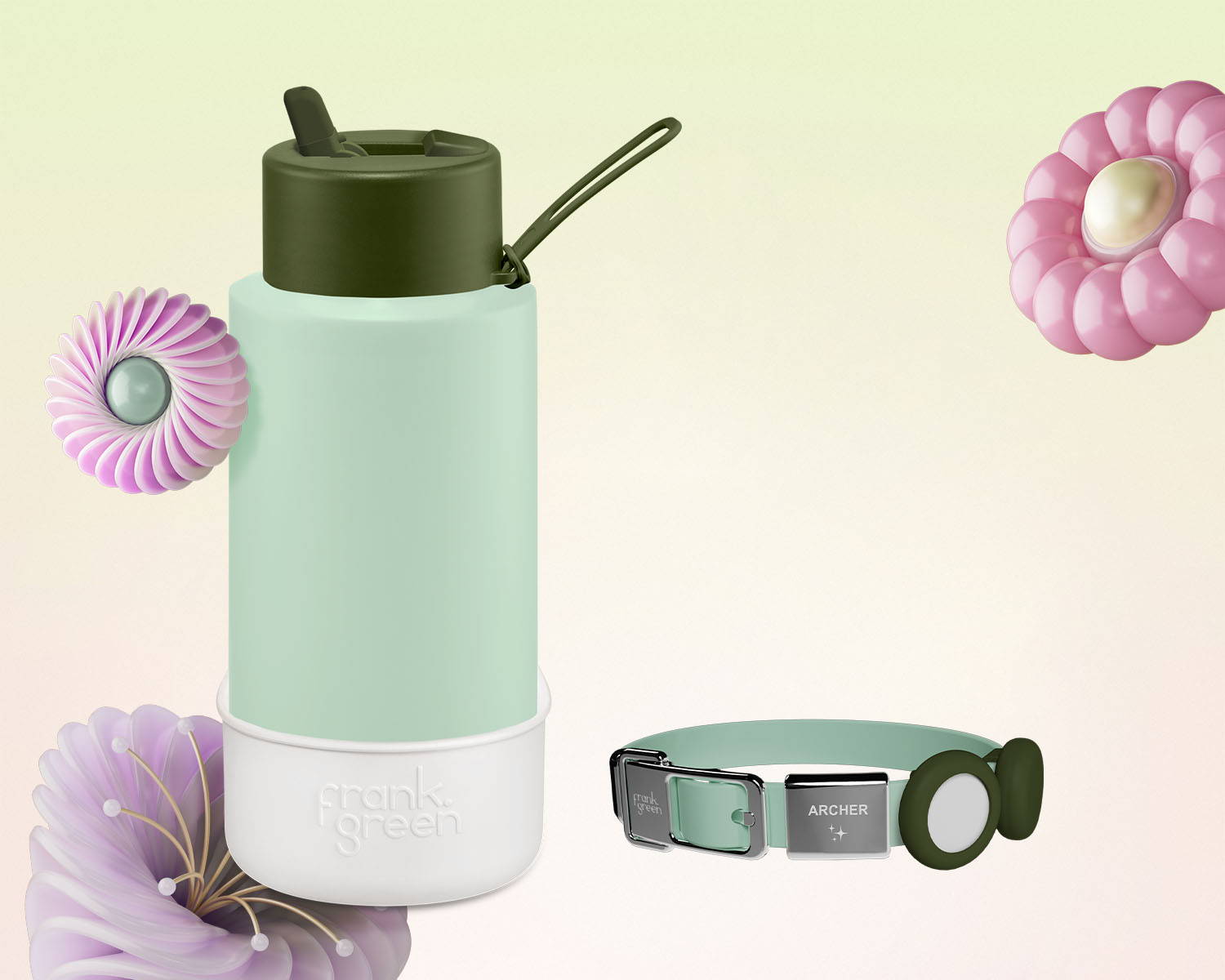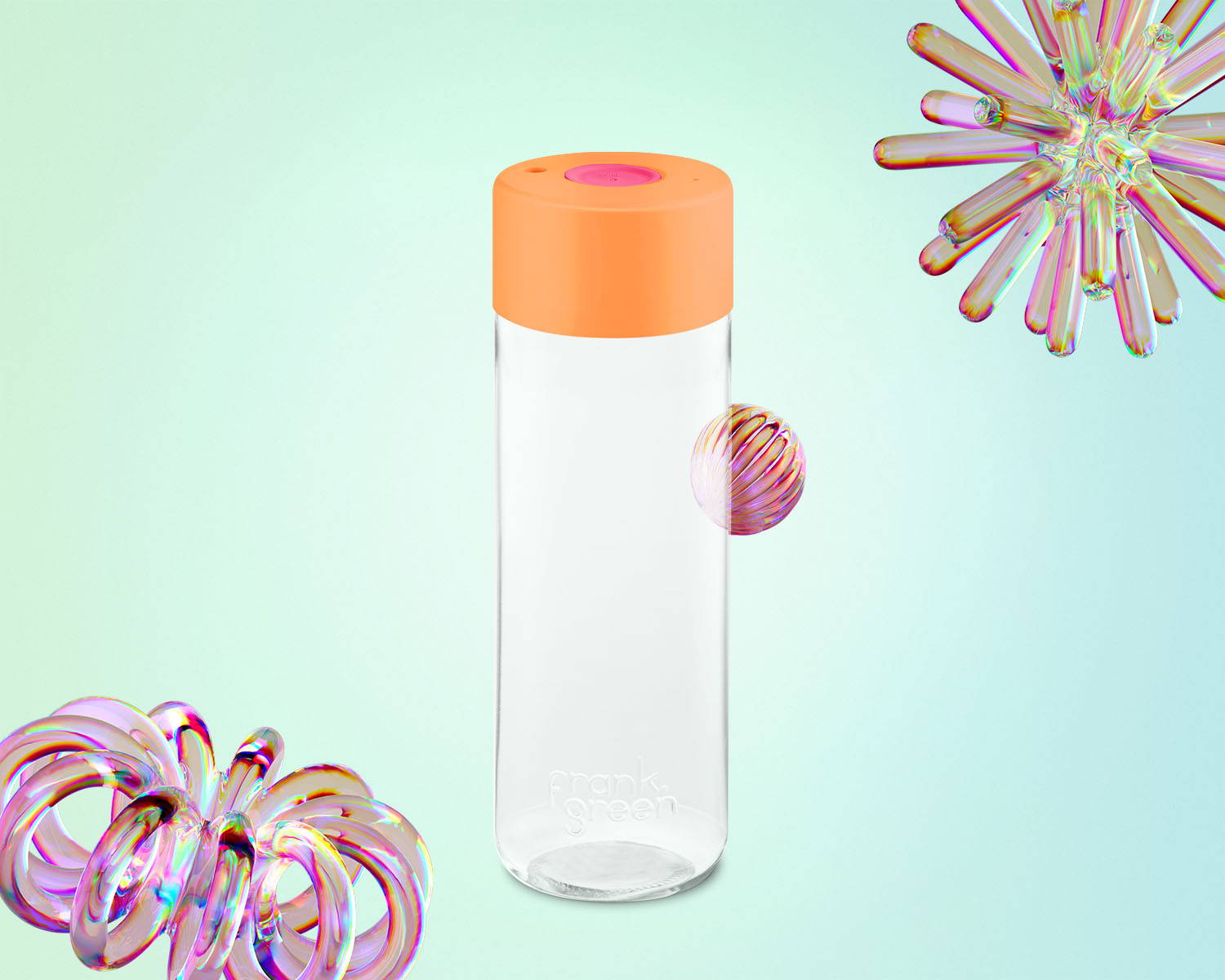 "This year, I've been a fan of infusing water with fruits for extra flavour, but also to make my bottle pop! The beauty of the Original Reusable Bottle is that it's transparent so I can play around with different fruits to match back with my lid colour. Currently, I have a Neon Orange Button Lid and Neon Pink Button with the Original base which looks fantastic with slices of oranges and berries. This bottle has been a great lightweight option for throwing in my bag for a long day out."                                                    
– Bella from the Marketing team.
"Look no further than a Chrome Silver Base in a 12oz/355ml Ceramic Reusable Cup size, Soft Stone Button Lid and Pistachio Green Button. The Chrome Silver and Soft Stone is such a chic, minimalistic pairing, and I love the added pop of colour from Pistachio Green. My personal style resembles these colourways perfectly, so this cup is a playful accessory to elevate any outfit."
– Dani from the Social team.
NB: The bottles featured in this article have been customised with a different strap colour via mixing and matching with previously owned bottles or purchasing individual straps via our parts page.