Shop by product
Each of our reusable products are made with premium materials using innovative technology, making them a durable essential to your everyday carry.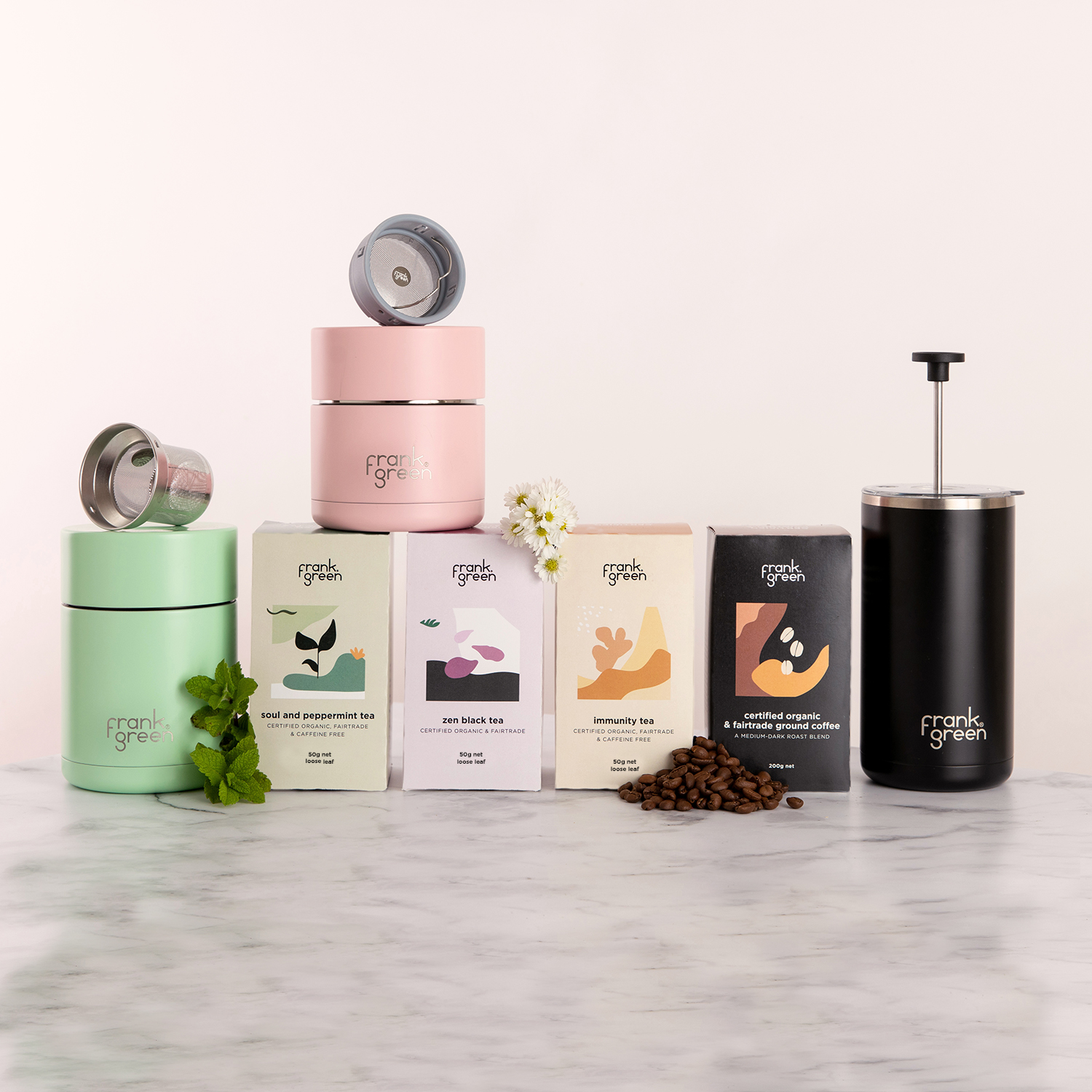 this is sustainable sips
infuse, plunge, pour and store our brand new certified organic and fairtrade teas and coffee. it's the ultimate zero waste beverage.
we've partnered with world-renowned artisanal tea and coffee makers to create certified organic and fairtrade beverages that taste incredible and reduce waste. and because we want every part of your drinking experience to be waste-free, fun to use and beautiful to look at, we created a french press, tea infuser and reusable canisters too — all expertly designed for the ultimate sustainable beverage experience.
for years, frank green has been dedicated to creating the perfect 'outside' for your favourite beverages, with our multi-award-winning reusable cups and bottles. but we thought we'd make what goes on the inside too.
because you choose the kind of world you want with every purchase you make and with frank green, you can now enjoy a 100% sustainable beverage every day.  
our coffee beans are grown and harvested by fairtrade certified coffee farmers in peru, sumatra, honduras and mexico, and our tea is hand picked by certified organic and fairtrade farmers in sri lanka. all frank green teas are loose leaf to create less waste, use less energy and show more kindness to the planet.