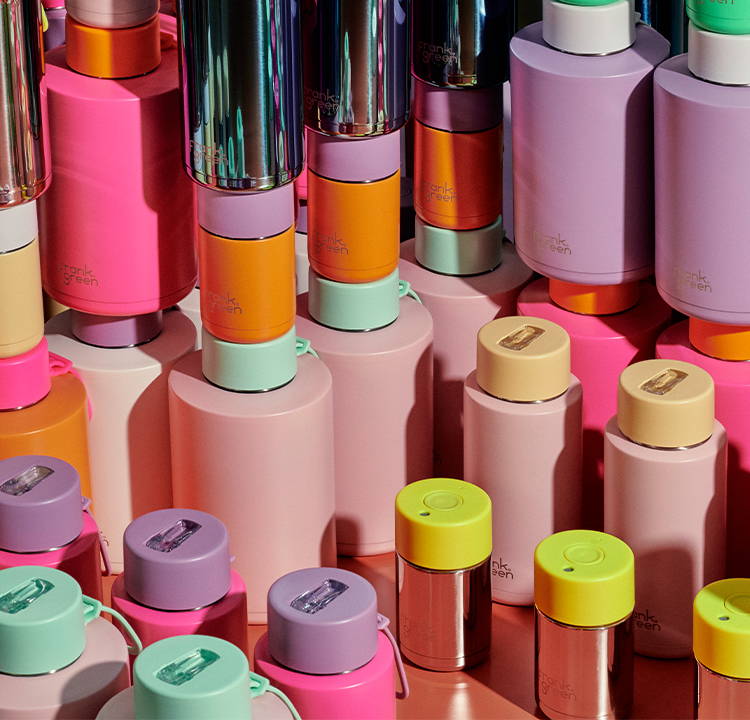 the holiday remix has arrived! discover colourful gifts to mix and match for every personality, petsonality and price. keep reading for our pick of gifts under $200 that are beautiful, functional and customisable.
For the one who loves to shine! this gift set includes a Ceramic Reusable Bottle 34oz / 1,000ml and a Ceramic Reusable Cup 10oz / 295ml and is available in: Chrome Silver with Blushed lids, Chrome Gold with Black lids, Chrome Blue with Cloud lids or Chrome Rainbow with Neon Green lids. Plus, this gift set comes in a beautifully-designed gift box ready to gift. A sure-fire hit to win gifting this year.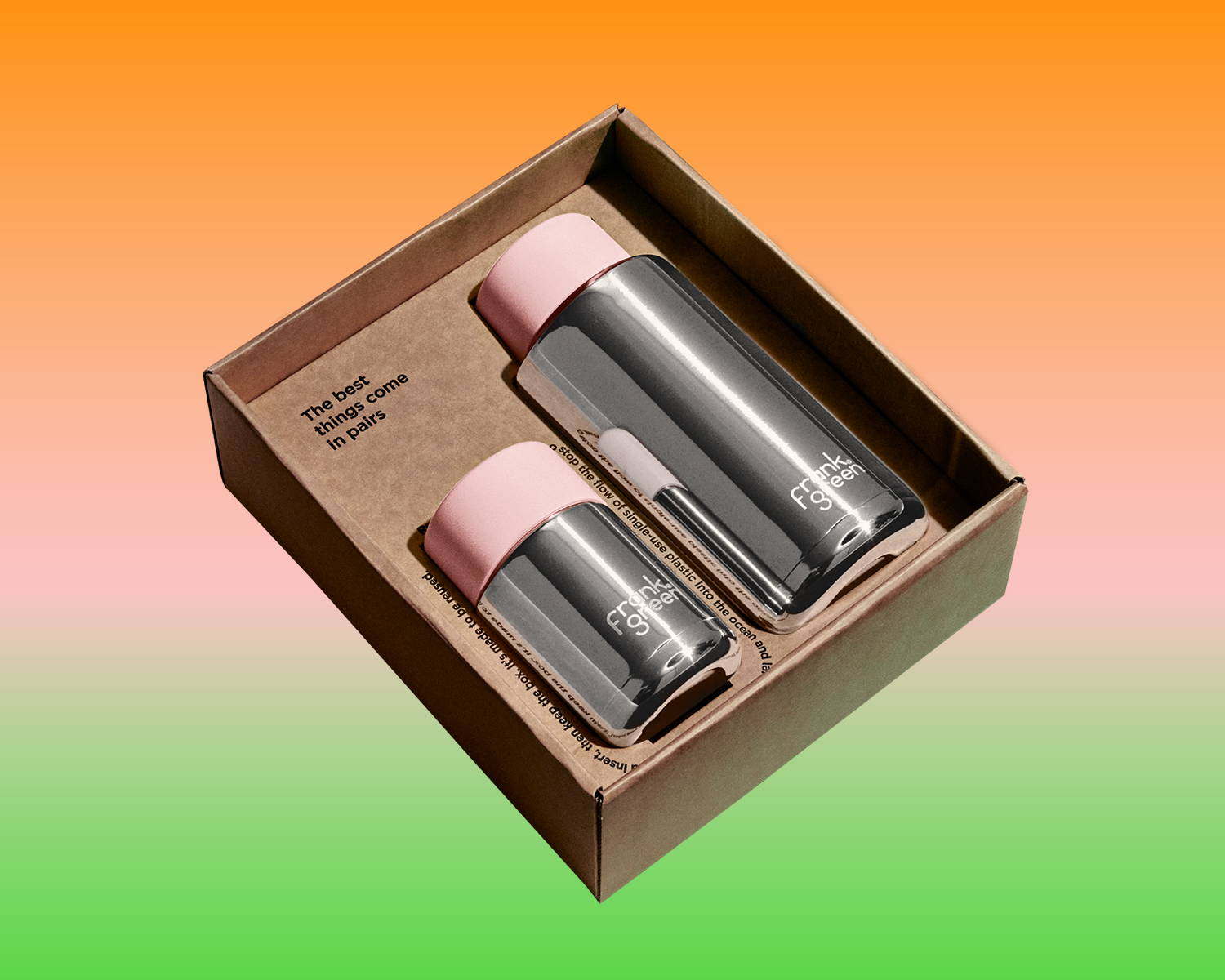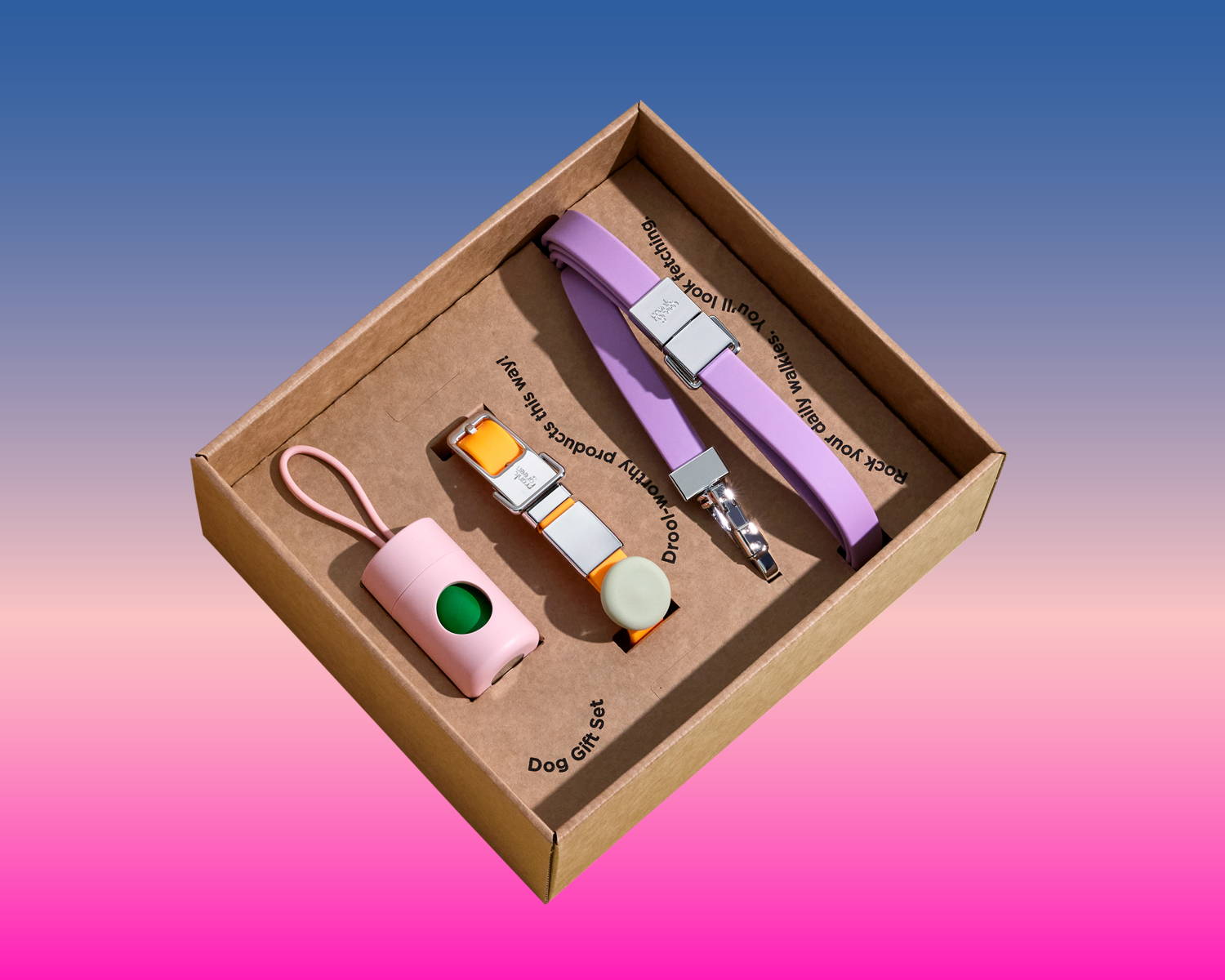 Hosting a holiday party? Or have you been tasked with gifting the hostess with the most? Available in three set colour options, these frank green favourite includes Reusable Party Cups 16oz / 475ml (4 pack), 3-in-1 Insulated Drink Holder (duo pack) – so 6 cups in total. Perfect for keeping mocktails, cocktails and canned drinks cooler for longer, the cups comes with secure lids to stop splashes and spills and stainless steel straws for easy sipping.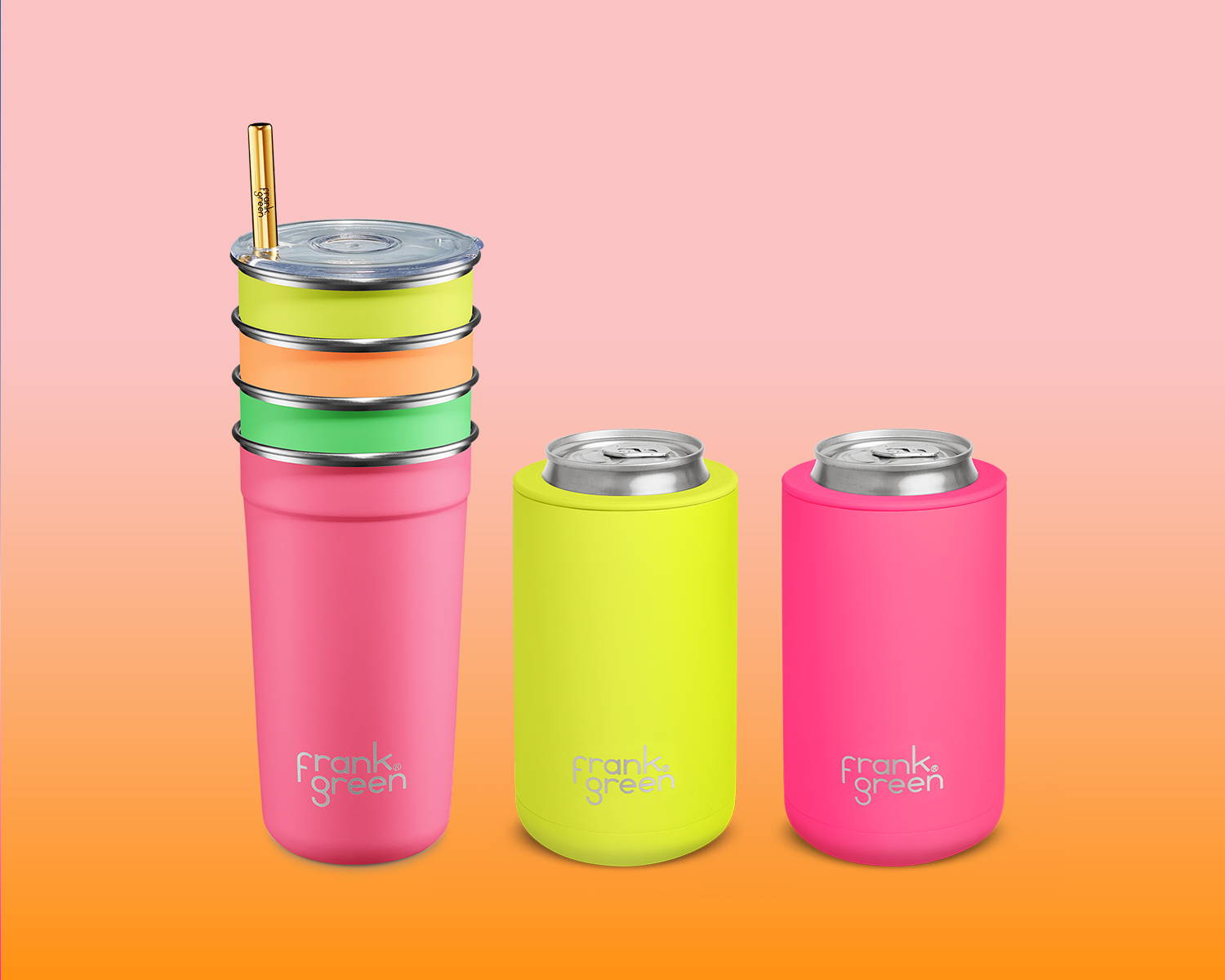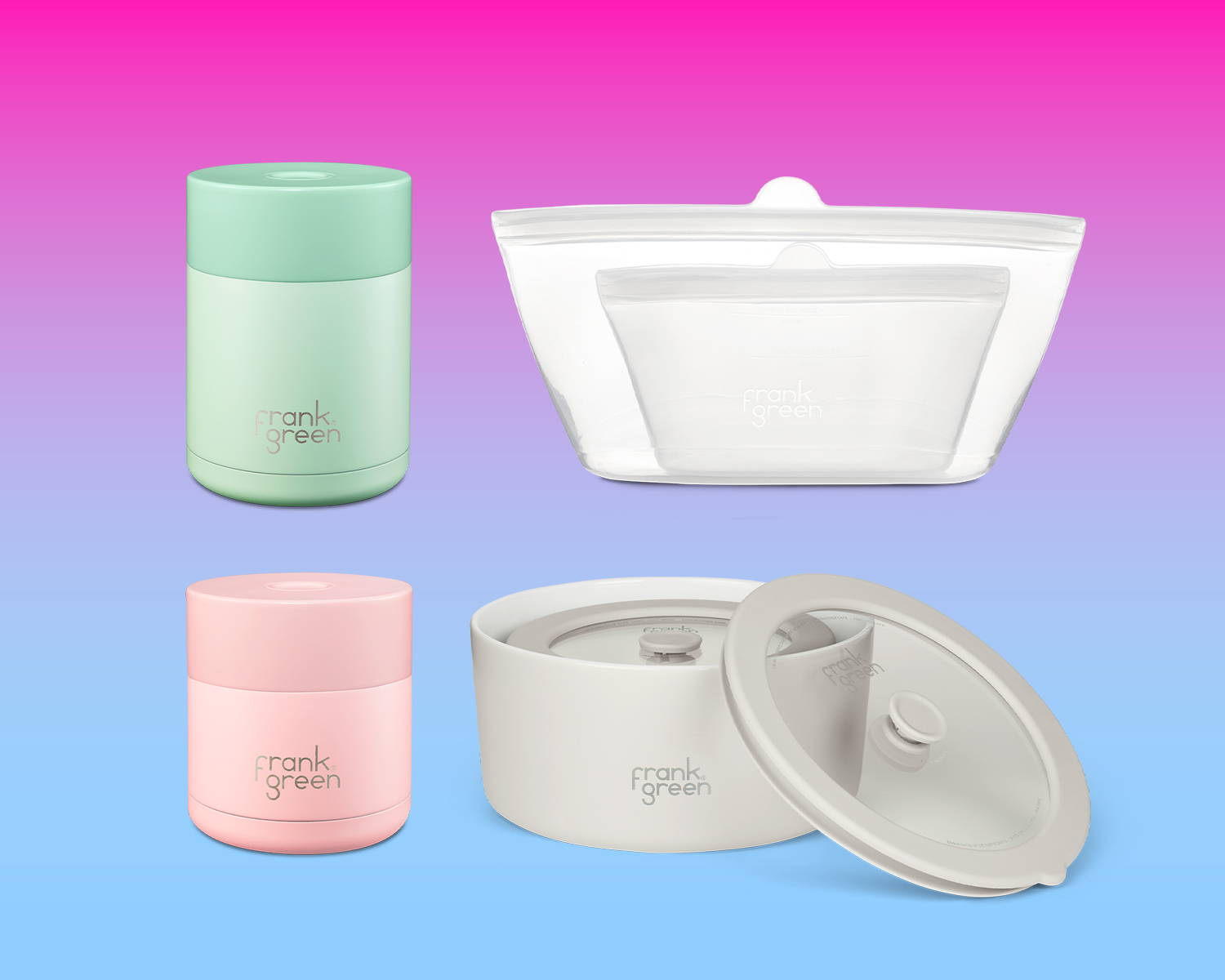 Cart Empty
Your cart is empty
You're $150.00 away from free shipping!