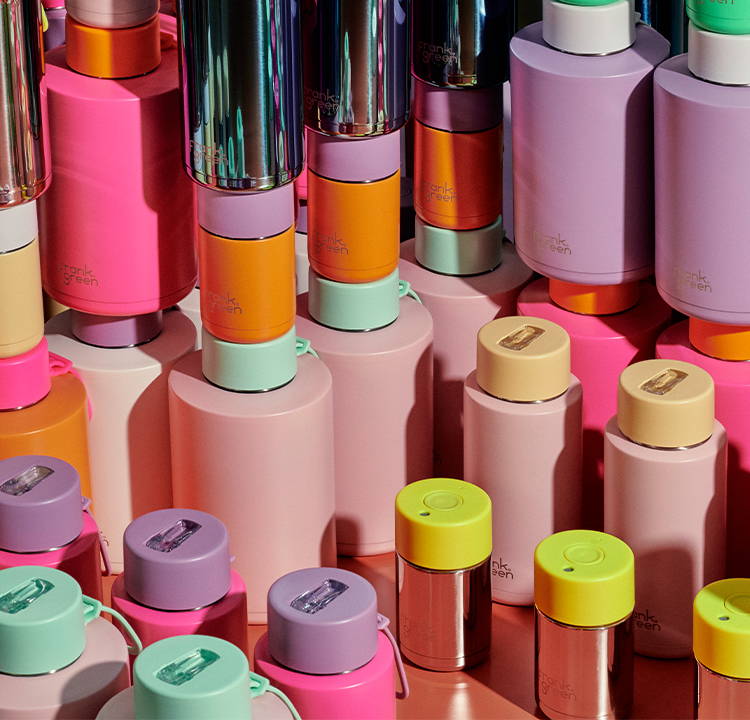 Our Favourite Colour Combinations of 2022
Too indecisive about which colour combinations to choose from our range? Say no more! Keep reading as our team share their favourite frank green colour combinations of 2022.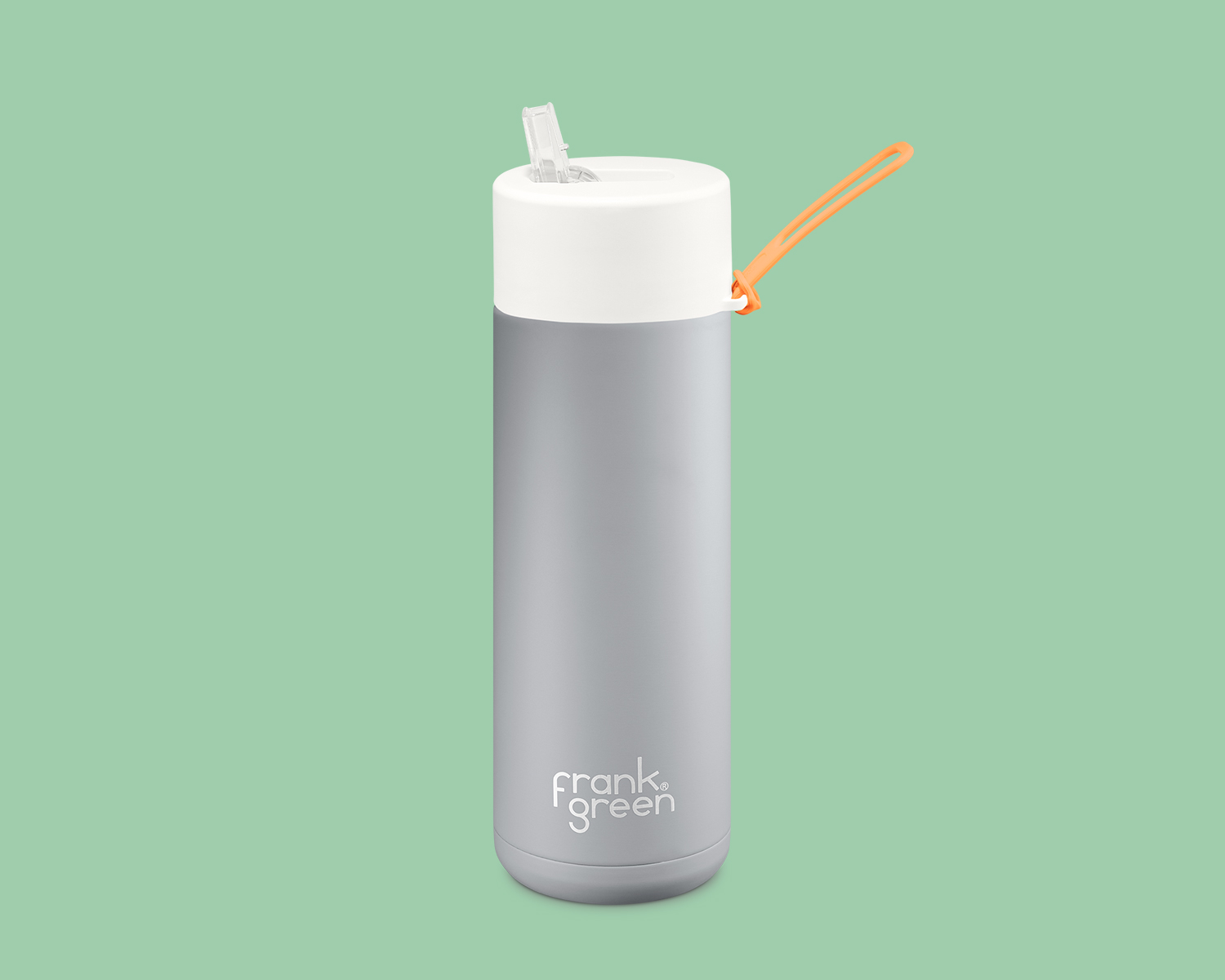 Neutral with a Pop of Colour
'My current combo is a Chrome Blue 10oz / 295ml Ceramic Resuable Cup Base, Deep Ocean Lid Hull, and Mint Gelato Button. I like bringing in pops of colour on the smaller parts, like a button.
This is a little more adventurous than my usual all-black setup and one I'll be sticking with for a while.'

– Ben from our Digital team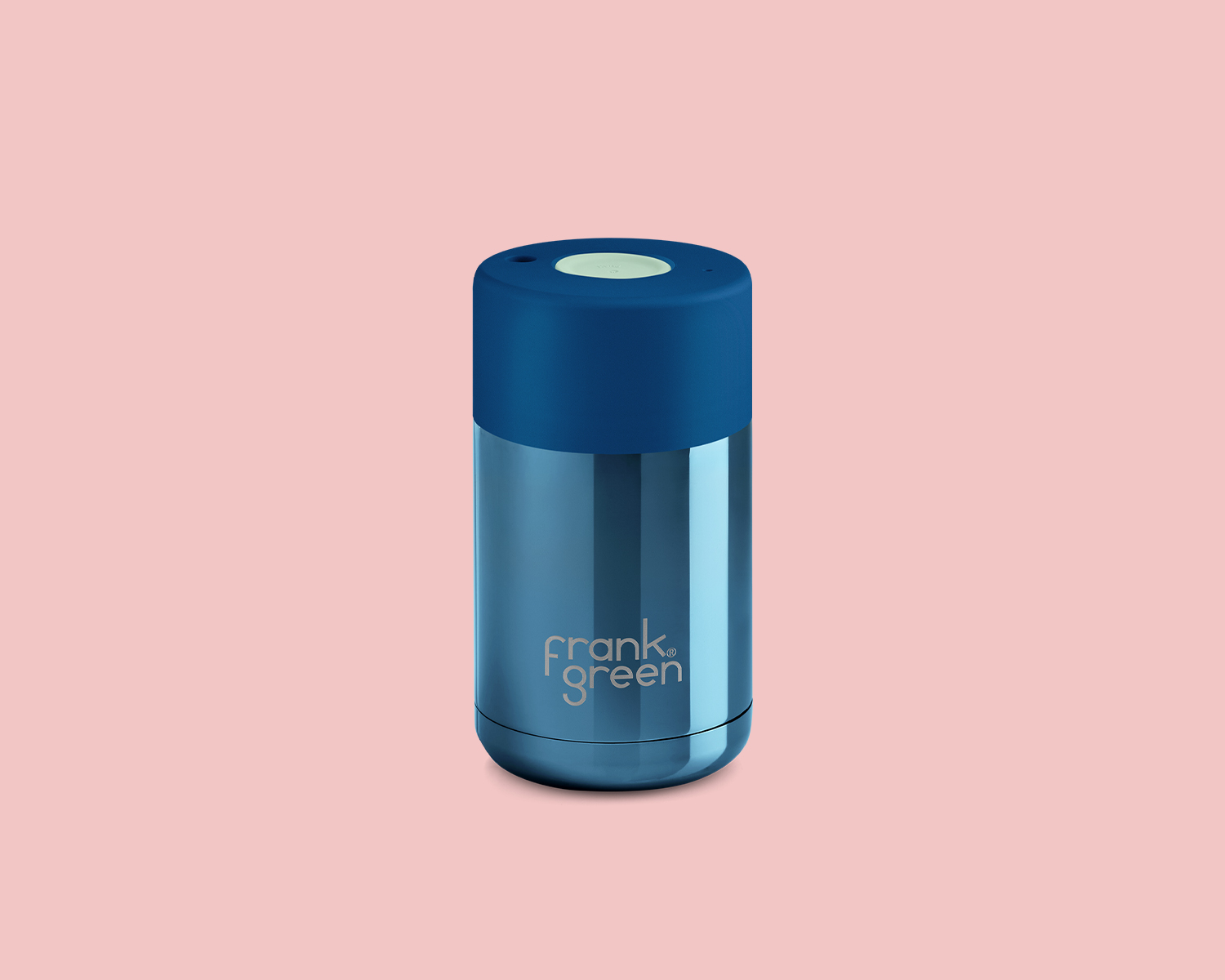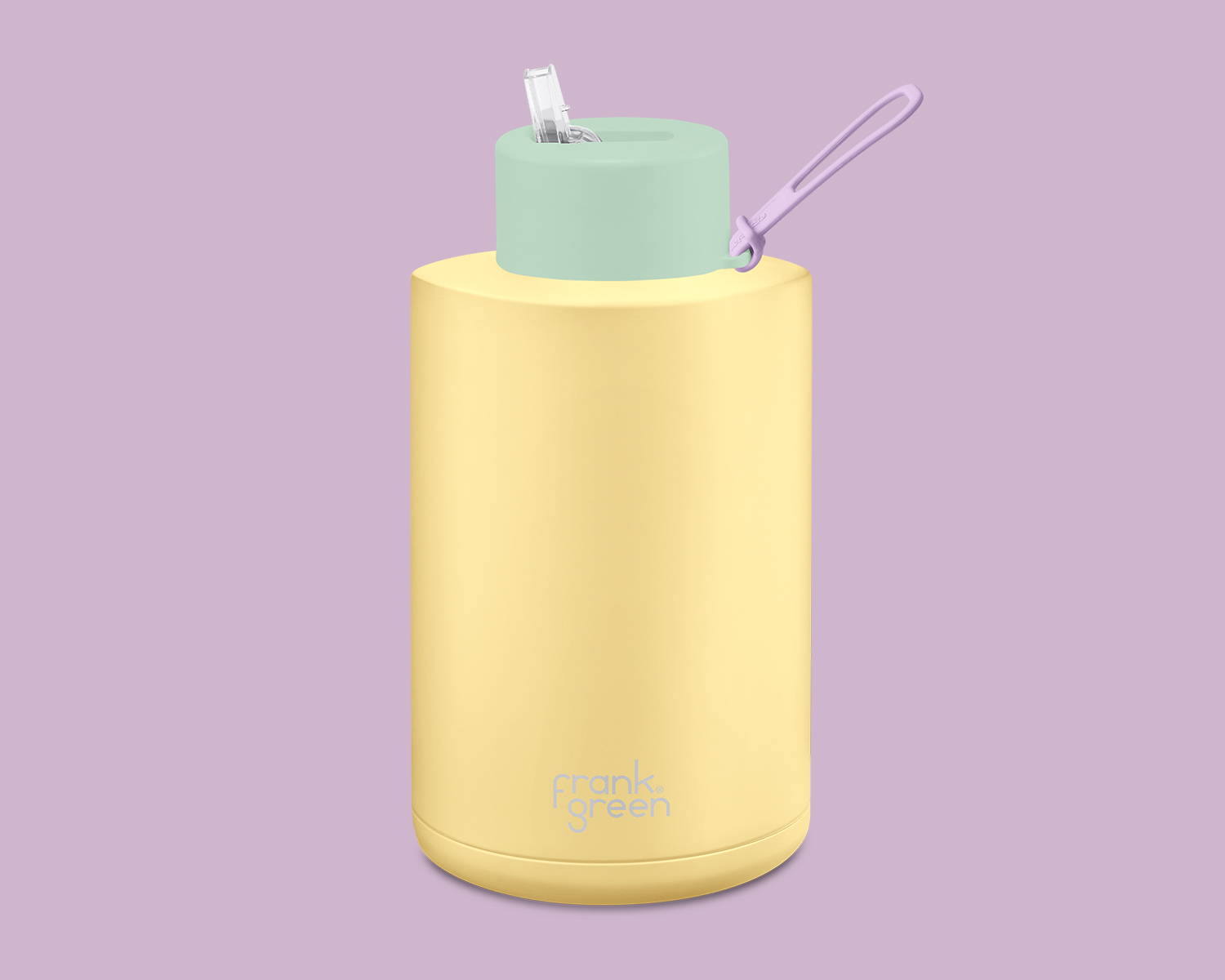 'My favourite customised combination this year is a Buttermilk 68oz / 2,000ml Ceramic Bottle Base, Mint Gelato Straw Lid and a Lilac Haze Supersized Reusable Straw Lid Strap. People wouldn't expect this from me, but it's perfect for summer and the festive season.
I love being able to mix and match by grabbing individual items from the Parts Page.'
– Vinnie from our Marketing team
'Team pink for me! I love my 12oz / 340ml Original Reusable Cup with a Blushed Base, Neon Pink Lid Hull, and Cloud Button. Since we launched the Neon Collection in 2021, I've always incorporated a Neon Pink element into whatever product I'm customising.  
The Pink vibe is joyful, fun and upbeat, and exactly what I needed for 2022.'
– Sally from our Marketing team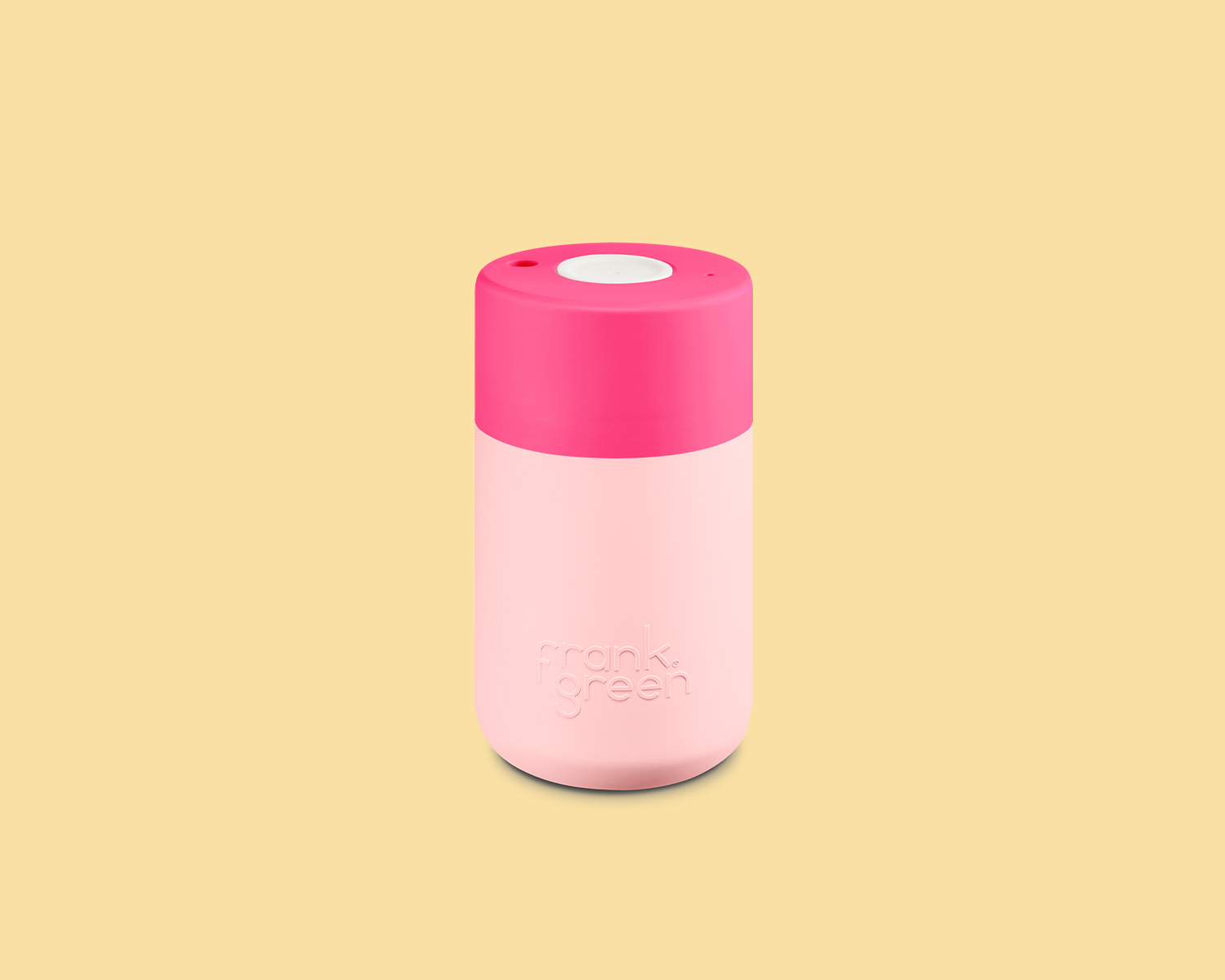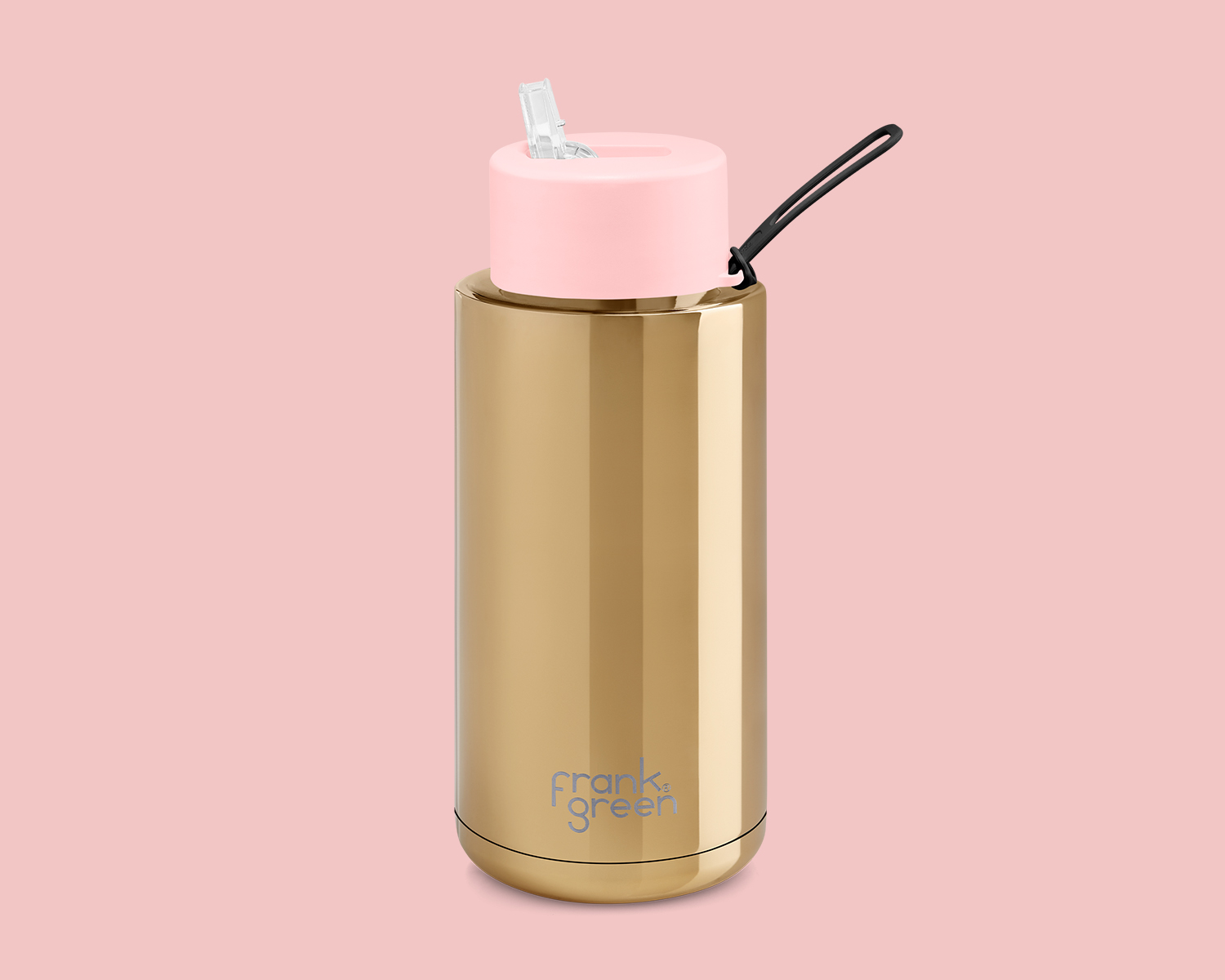 'I had an all Midnight bottle but couldn't resist upgrading to something shiny when the Chrome Collection was released this year. I get so many compliments on the Chrome Gold.
I kept the Midnight Reusable Strap and then swapped in a Blushed Pink Straw Lid. I love this combo in the 34oz / 1,000ml Ceramic Resuable Bottle as this size helps me drink enough water each day when I'm out and about. I keep my old Midnight bottle for at home hydration and now that I have two bottles, can mix and match the parts between them!'
– Kate from our Sales team
'I've had a fresh Cloud colour for my 34oz / 1,000ml Ceramic Reusable Bottle base for a while now. It's clean, sleek and goes with everything.
To switch it up, I added a Khaki Lid Hull, and then a Buttermilk Button to keep things summery. It's a vibe. and yes, i like a Push Button Lid on my bottle!'
– Mark from our Sales team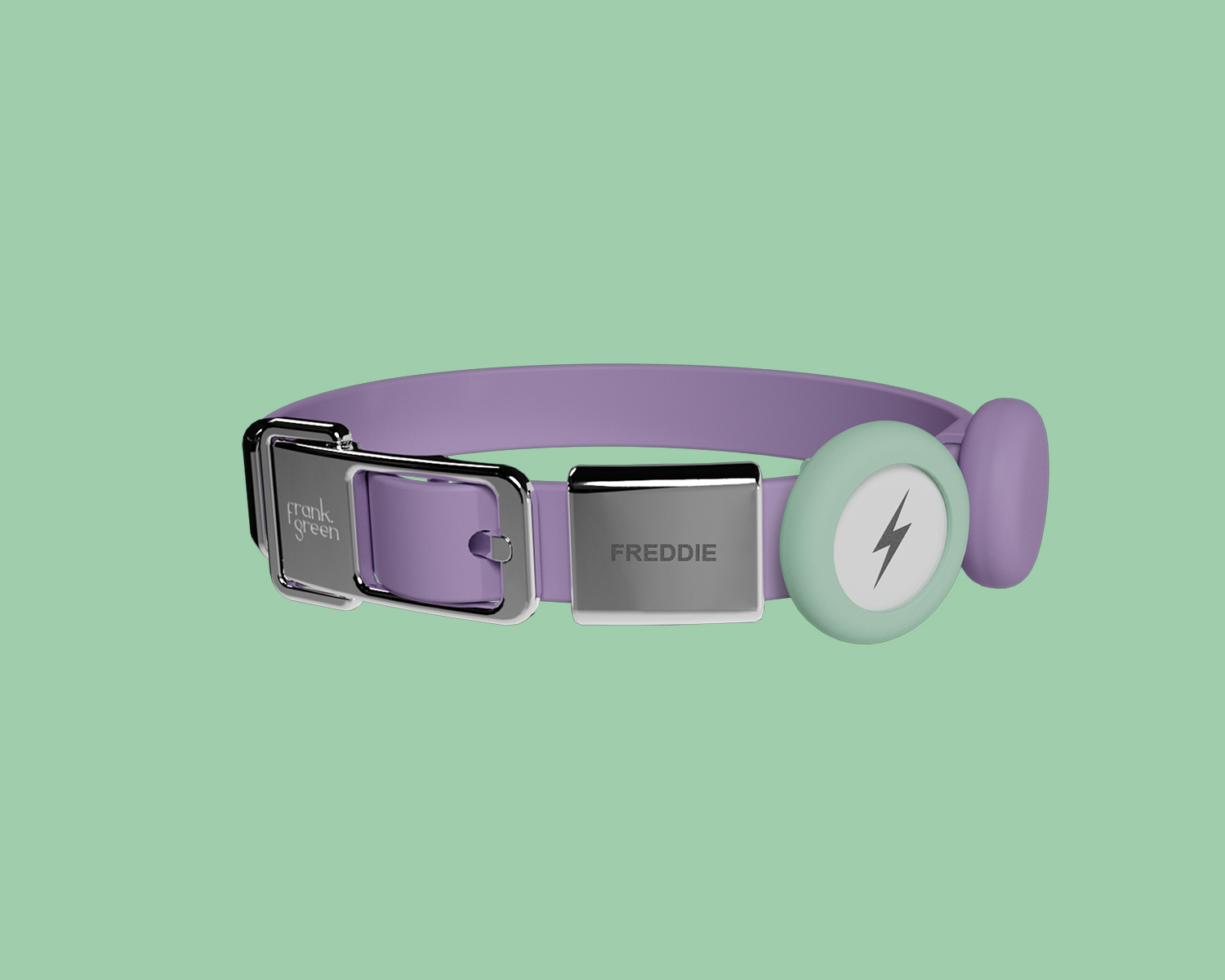 Human and Hound Colour Coordination
Stay Calm and Drink Water
'My favourite combination of the year is a Blushed 34oz / 1,000ml Ceramic Reusable Bottle base, Lilac Haze Straw Lid and then a Mint Gelato Strap which i grabbed from the Parts page in another order.
Pastel colours make me feel calm and peaceful and I love seeing the palette add a pop of brightness and fun to my otherwise neutral wardrobe!'
– Vanessa from our CX team