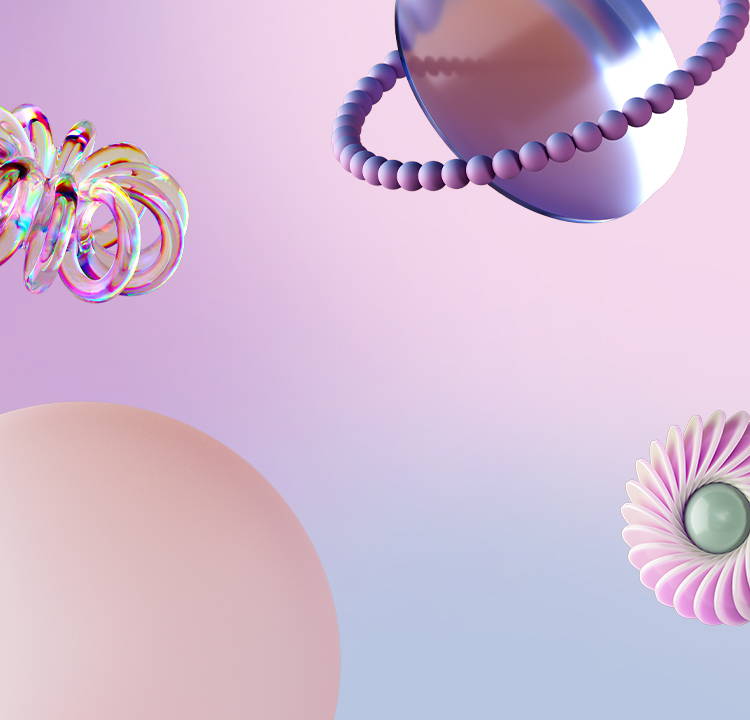 Looking for holiday gift inspiration? Keep reading for our gifts under $150 list, perfect for everyone – from besties to coffee lovers and even your fur babies.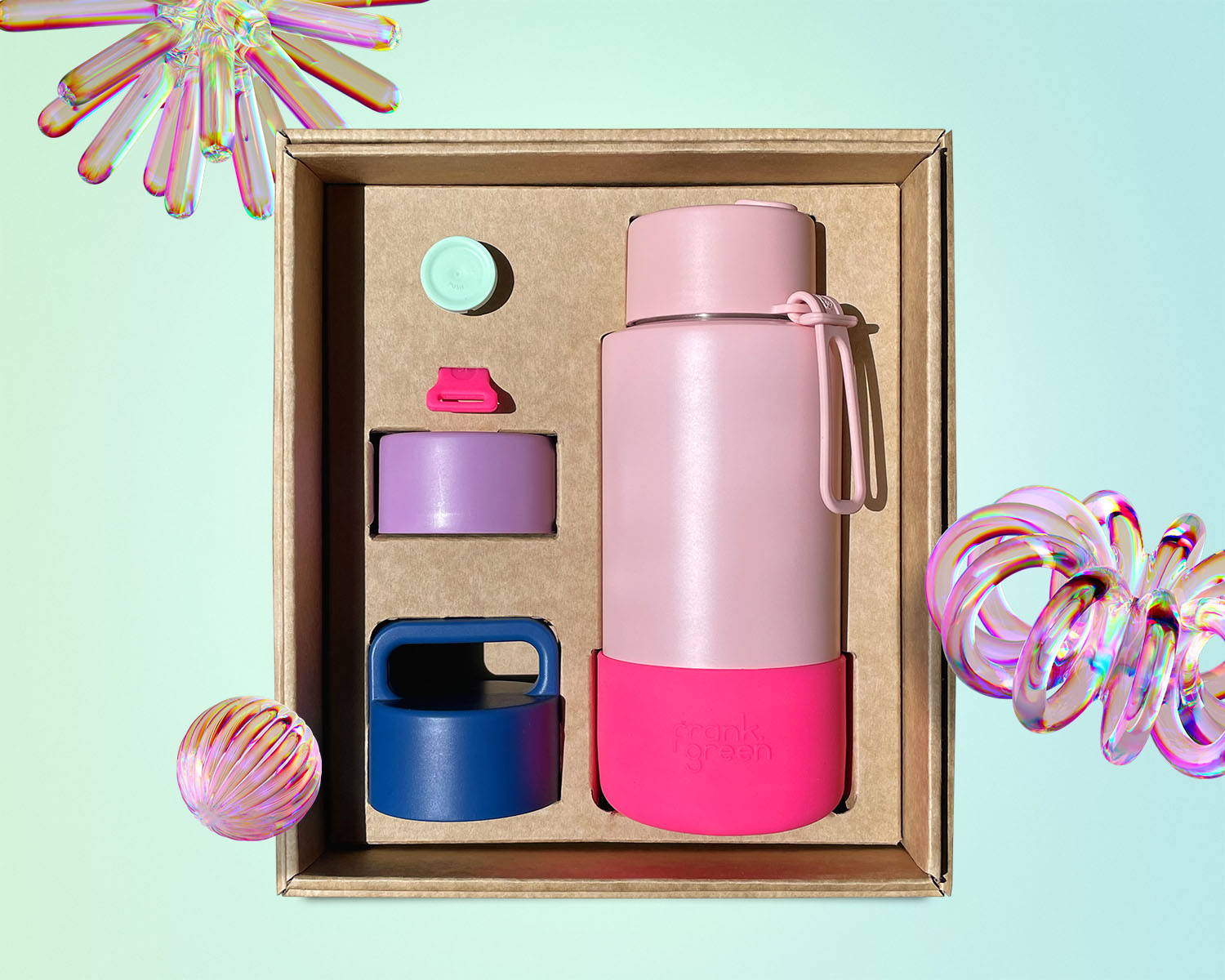 Limited Edition Mix & Match Gift Set - Blushed $129.99
Iconic Duo Ceramic Reusable Bottle 34oz / 1,000ml $129.99
Besties who have matching cups, stay together. The Iconic Duo Gift Set is perfect for kindred spirits. Including two 34oz / 1L Reusable Ceramic Bottles – gift both, or keep one and gift your BFF so you can match together wherever you are, or be reminded of one another when apart. Select from two playful colourways – Lilac Haze with Buttermilk or Neon Pink with Neon Orange.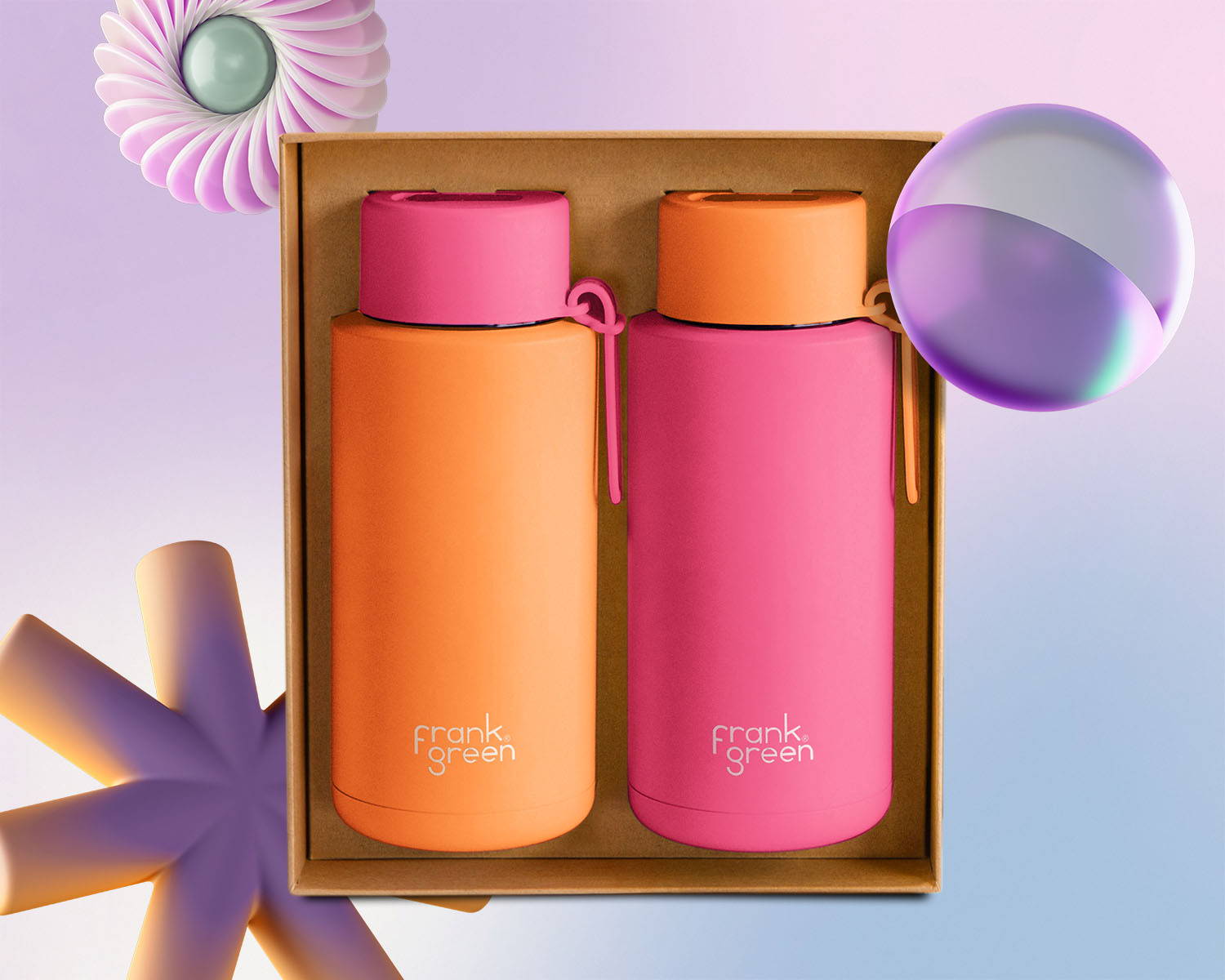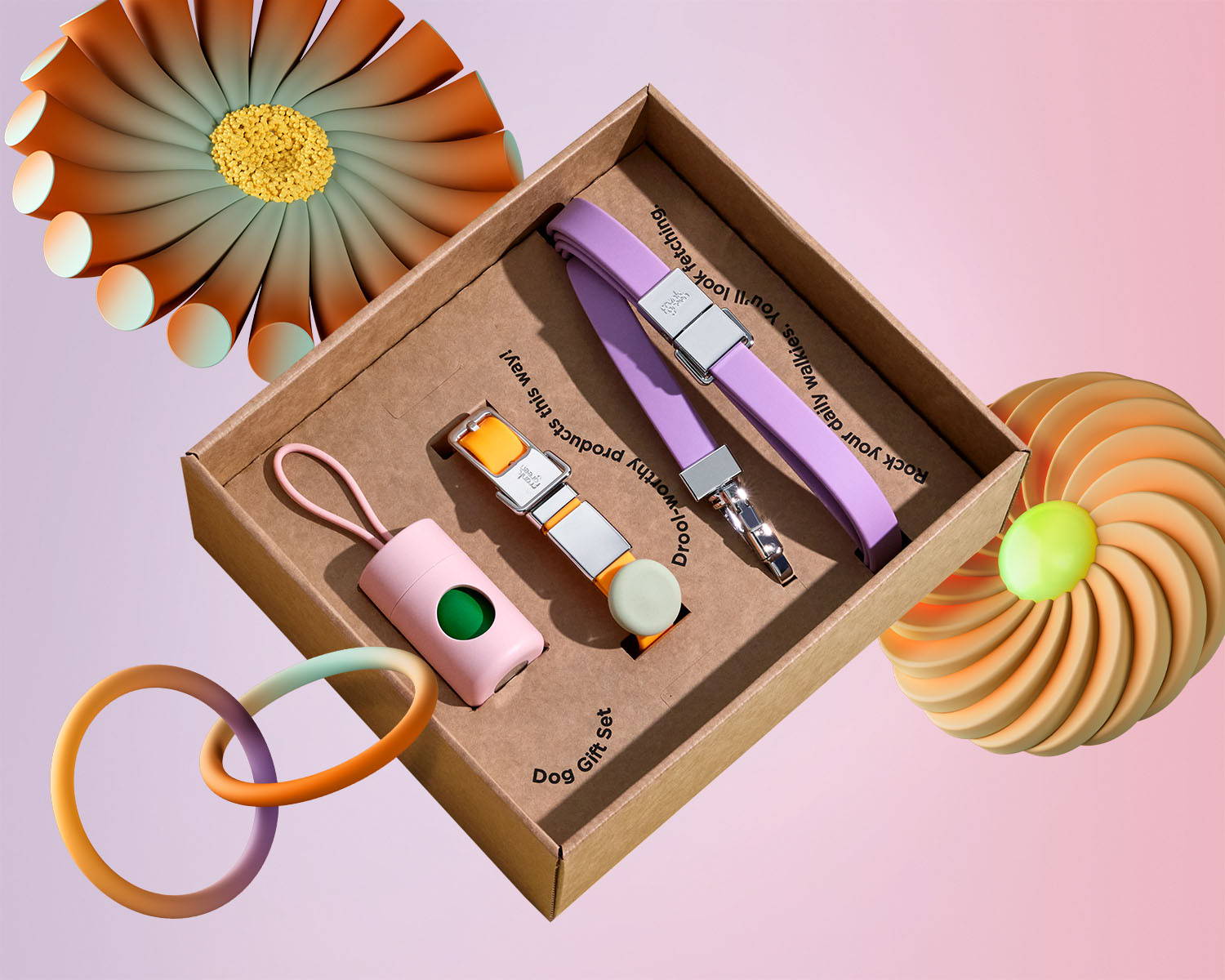 Dog Gift Box from $129.99
Paw-fect for your own pooch or any devoted pet parent you know, the Dog Gift Box will get tails wagging. This set features a Pet Poo Bag Holder, a soft-to-touch Pet Lead, and a stylish Pet Collar (small, medium or large) to mix and match to the dog's energy or style. And there's a bonus option to monogram the collar with a name and phone number, so you know the pooch is safe without stress.
The Essentials Gift Set Gradient (Large) $119.95
If you know someone who is still yet to find their dream frank green colour, maybe they'll love a blend of two? A colourful and fun introduction to our universe – our Gradients Essentials Gift Set - Large includes a 34oz / 1L Ceramic Reusable Bottle and 12oz / 355ml Ceramic Reusable Cup. The hardest part is choosing which colours (because we love them all equally) – pick between the summer vibes of Sky Blue blended with Pistachio Green, sunset-inspired Lilac Haze melded with Living Coral, or the icy sweetness of Blushed and Mint Gelato.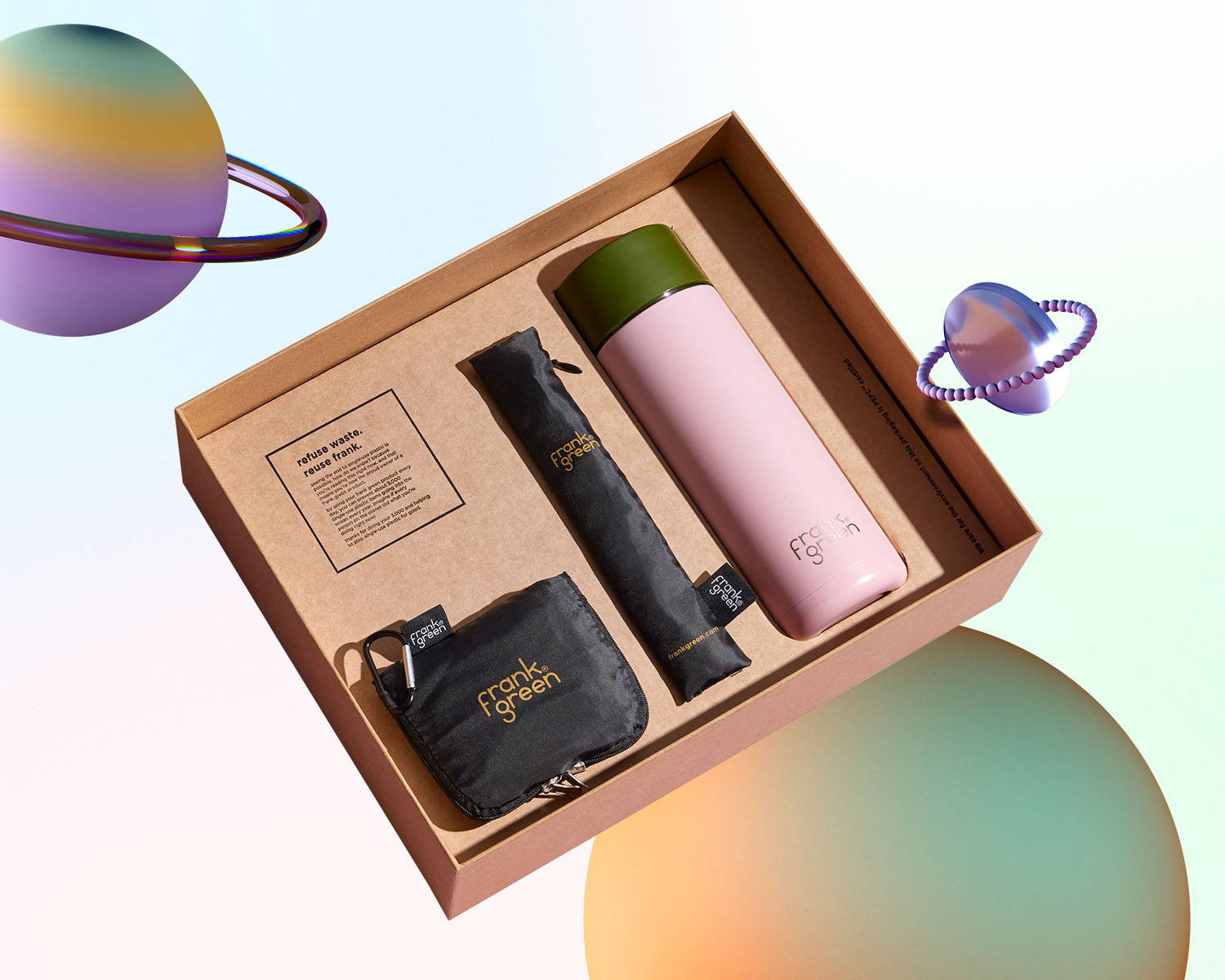 On The Go Gift Set Large $87.99
Shop all Gifts Under $150