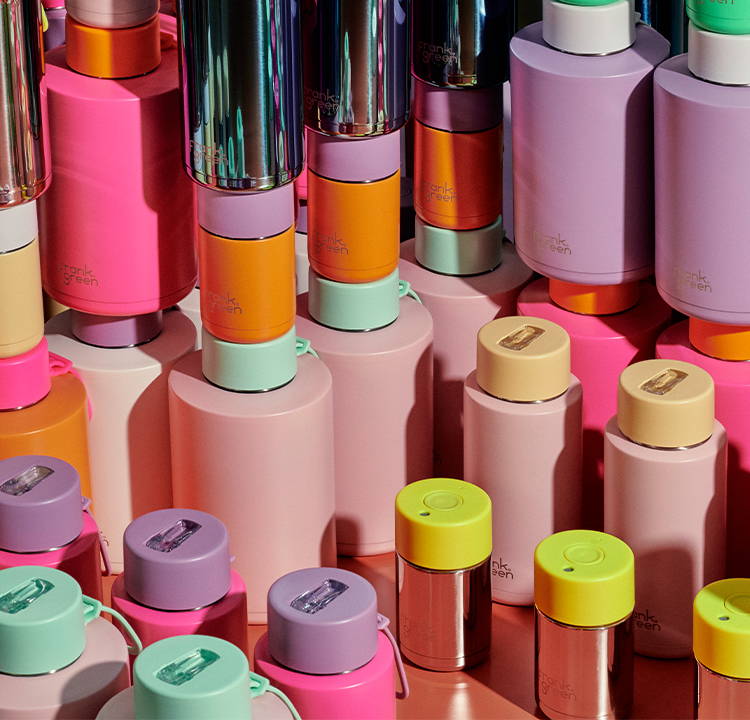 Easy meal prep: Get the most from your meals
Meal prepping is a great way to save yourself some time (and money) during the week by batch-cooking a big meal and divvy-ing it up to last a few days or more. Cooking night after night can get tiresome, especially after a long day where all you want to do is put your feet up!
So if you're looking for meal prepping tips to make meal time a breeze (and look good doing it), read on. We've found some great meal prep tricks so you spend more time chilling and less time cooking.
Quick meal prep tips for beginners
Meal prepping involves some forethought, even past which meals you want to make! Here are some quick tips to get the ball rolling so you know exactly what to do before you start all that prep work.
Start with one mealtime to prep until you get the hang of it!
It's easy to feel a little overwhelmed when it comes to prepping your meals—there is a lot to consider, write down, buy, prep… So instead of trying to prep your entire weeks' worth of meals, start small. One mealtime is enough to dip your toe into the wonders of the meal prep world; one set of dinners, lunches, breakfasts or in-betweens is the best place to start.
Keep a list of recipes on rotation
Once you've mastered a few recipes, start saving your favourites in your phone or in an easy-to-reach book so you always have them close at hand. You'll be able to swap them in and out as the weather cools or gets warm—while also working with seasonal ingredients. Hot soups in winter and refreshing salads in summer? Now you're set (just don't forget your reusable bag)!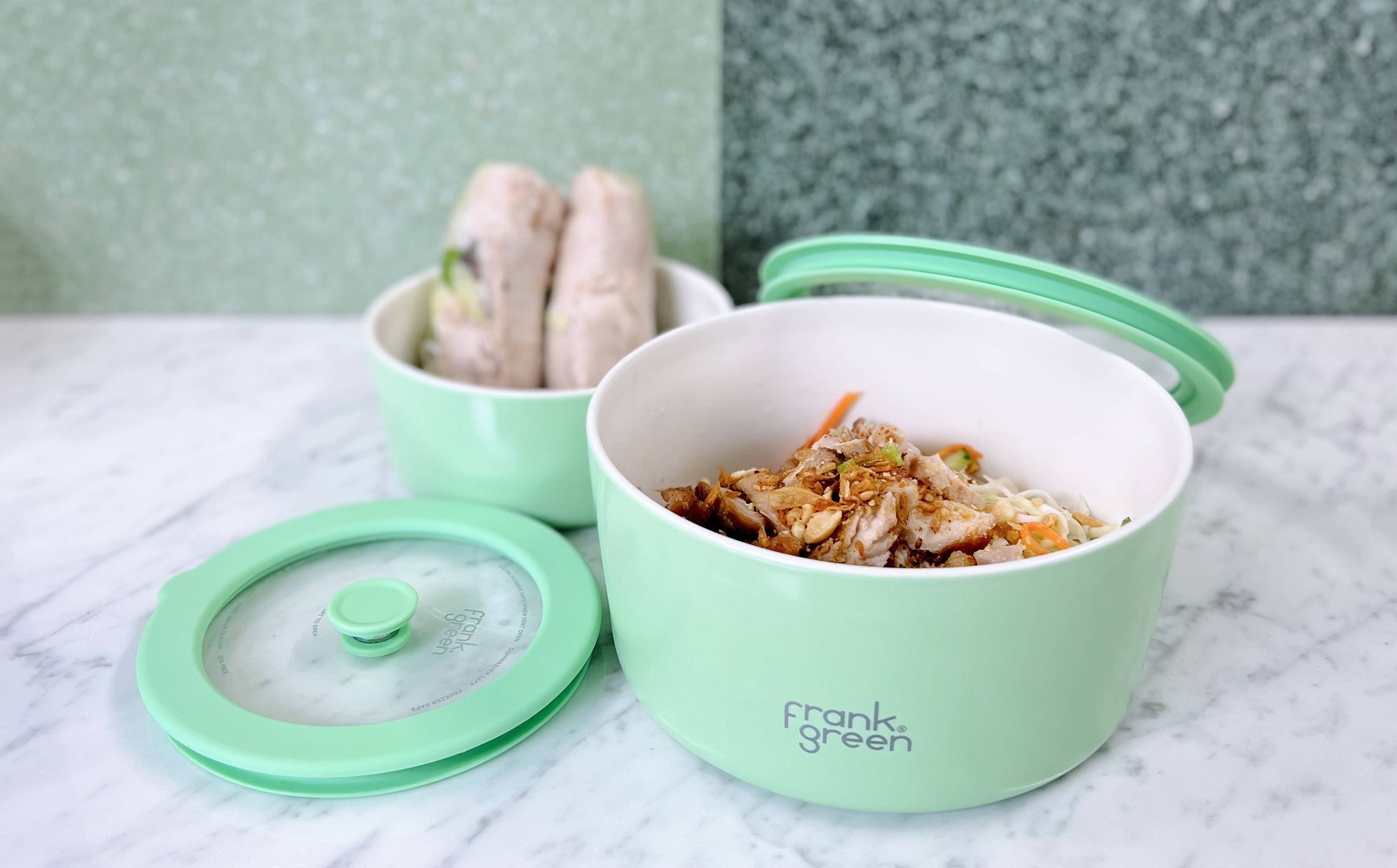 Maximise your food storage
Getting your storage game on point is essential for good meal prep, as you'll need a variety to keep your delicious creations fresh. Having all your ingredients or meals in easily accessible containers can take the battle out of knowing exactly what's in your fridge or pantry—making the decision for what to cook much easier. Quick tip: Label your containers so you know exactly what's inside.
Food prep a few staples to store in larger reusable containers, and pop smaller portions into quick-grab containers, like a compartmentalised bento box. These are great for bringing your lunch to the office, or that post-workout feed to the gym (while seamlessly vibing with your aesthetic). Stack them sky-high or stick to one or two containers, a delicious fresh lunch is always at hand.
How to make meal prep easy
The secret to mastering meal prep comes down to two main things: planning and prediction! Knowing what you need to buy and get done, and how to dodge those takeout curveballs, are the biggest steps to securing a successful meal prep. Maximise time and minimise wastage—that's what it's all about!
Here's a quick 'how to' for food prepping with ease:
Choose your meals

Gather list of ingredients

Set aside time to tackle the cooking

Store using the high-quality, food-safe and airtight containers

Pop into the fridge or freezer for an easy grab and go!


As a first step, decide what you want to cook and gather your list of ingredients, then head out to hunt and gather (from the supermarket)—or do it online and enjoy more time for yourself! Still stuck on what to cook? Start with something you enjoy or your easy go-to, divide it up, and enjoy it all week. Stews, soups, and meals you can make in a slow cooker are relatively no-fuss ways to cook large batches. Turn up some music or your favourite podcast and make an afternoon of it!

Predict and cater to cravings
You know yourself best—what do you love to reach for when you're feeling a little peckish? Prepping your own side dishes, or separate snacks, helps you save yourself the trip to the shops when you want that sweet food hit. A crunchy homemade trail mix or a rainbow of colourful chopped veggies will go a long way to smashing those cravings. Some frozen fruit also makes a great snack to cool down with in summer, and they're sweet! Zip 'em up in a reusable silicone storage bag and they'll last ages. That being said, there's nothing wrong with indulging every now and then!
Making your weekly meal prep easy and enjoyable
If you're looking to up your meal prep game in both ease and fun, you've come to the right place (or so we think!). We've outlined some great tips above to cut down on prep time, but what makes it even easier is when you're enjoying yourself! Meal prepping doesn't have to be boring. Here are some quick tips for finding fun in your finesse:
Pop on your favourite TV show to enjoy while you work

Listen to an audiobook or podcast on loudspeaker or through your virtual assistant (Google Nest, Apple Homepod, etc.) to get the creative juices flowing

Have everything laid out ready to go

Bring in the cavalry (that is, your partner, mum, dad, kids) and enjoy the process together

Incorporate beautiful and stylish containers to keep your food smelling great and looking even better!
This last point is a great way to trick your mind into getting motivated. Having the right set of containers is great for storage, convenience and longevity, while also looking good. And if you have beautiful containers, you want to use
them, right?
Make your meals go further: How to store meal prep for the week
As you'll be making meals for a few days to the whole week, it's important to make sure they stay fresh as a daisy. Different foods have different shelf lives, so besides using an insulated container with a good sturdy seal, it pays to know how long they'll keep.
How long does food last in the fridge?
Generally speaking, cooked fish, poultry, and meat last 3-4 days, and the same goes with soups and stews (both meat and veggie versions). Boiled eggs last a full week, but de-shell only when you're ready to devour. Get more from your meal prep by freezing your meals and popping them into the fridge the night before. This keeps them at maximum freshness.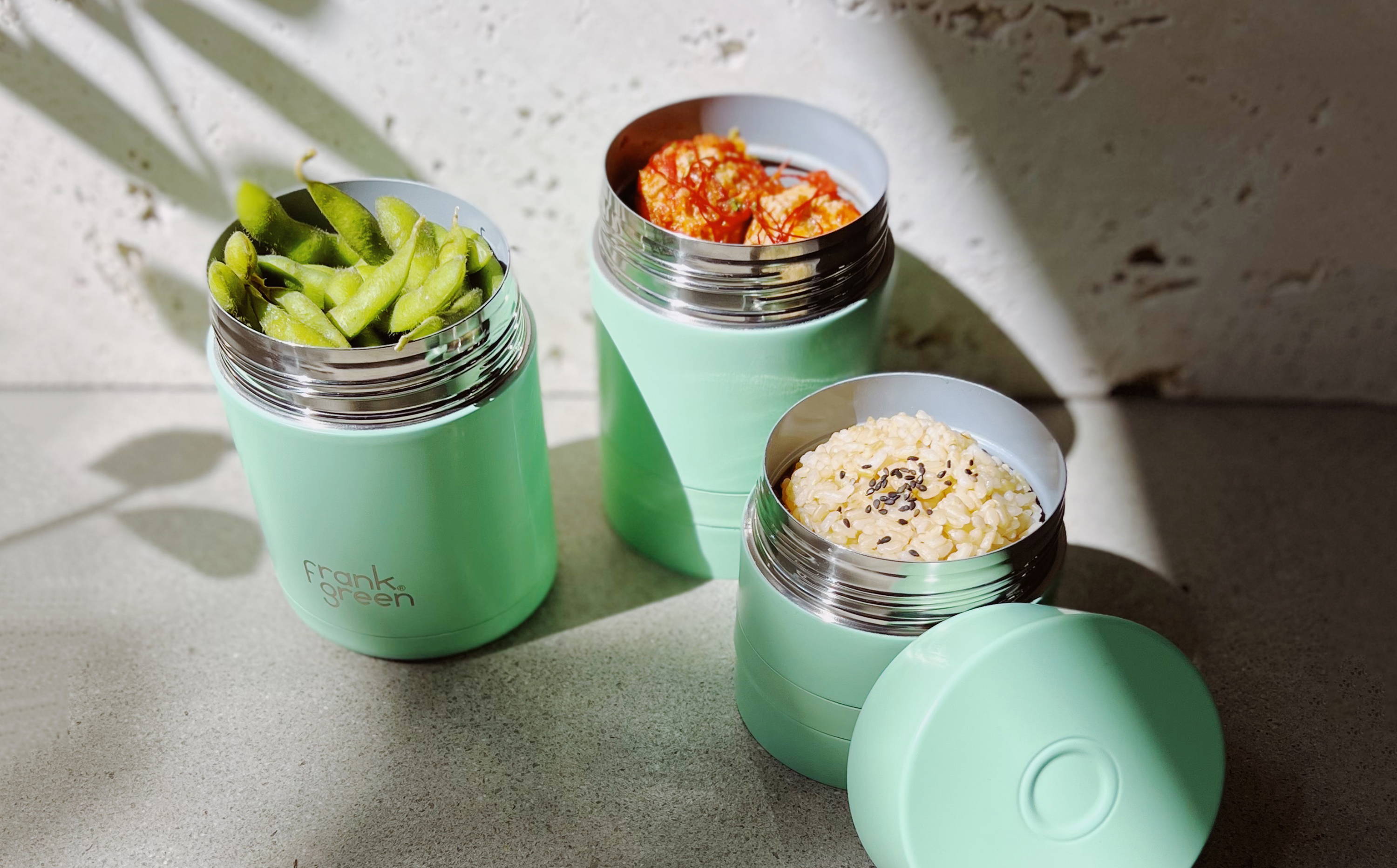 If you've made a delicious warm dish that you'd like to keep hot for lunch on-the-go, our insulated food containers will work a treat. Their triple-walled vacuum insulation means once you seal 'em up they're good to go for hours, so no need to reheat. They're also a great option for cold or frozen treats, so whatever the weather you'll always have it sorted. Better yet—they suit any home decor, style or aesthetic, making them an easy choice for the home and or the office—or beyond.
So now you're ready to go forth and meal prep, make sure you take a look at our homewares so you can do it with flair!